New study names London as Europe's smartest city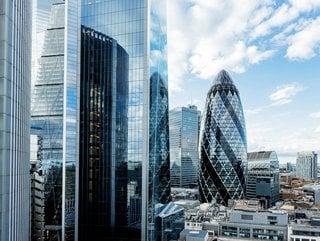 According to a new study from ProptechOS, London leads the pack of the top 10 smart cities in Europe, beating Amsterdam (2nd) and Berlin (3rd)
The new study, published by ProptechOS, reveals the 10 leading European cities that are most successfully implementing smart technologies.
To determine its rankings, ProptechOS looked at the 100 most populous cities in Europe. Then, each city was scored on 11 indicators, to assess how well-adapted it is for the future. Each city was then awarded an overall score, out of 100 was awarded to each city.
The points that ProptechOS assessed include:
Broadband download speeds
Availability of airports
Number of IoT companies (plus the number of IoT companies per 100,000 of the population)
Number of 5G network towers
The number of public-access EV charging points (plus the number of public access EV charging points per 10,000 of the population)
The number of 'green certified' buildings
The number of tech jobs available
The key findings of ProptechOS' smart city report
The report named London as the smartest city in Europe.
Amsterdam ranked in second place, followed by Berlin, Paris and Lisbon, as Europe's top 5 smart cities.
London scored particularly highly on its technology infrastructure and green infrastructure. It has more EV charging stations and more green certified buildings than any other European or American city that featured in the study.
London also ranked first overall across Europe and the United States for IoT companies, with 346 IoT companies headquartered and operating there.
However, overall, European cities scored lower than their American counterparts, with just two European cities featuring in the overall top 20 list of smart cities (with London ranking 3rd overall).
"The cities that will thrive in the future will be the ones best adapted to our new and greener ways of living. By looking at a range of factors, including tech infrastructure, sustainability, and the tech-driven job market, we were able to get a better picture of the US and European cities that will be leading the way into a smarter future," commented Dr. Erik Wallin, Founder and Chief Ecosystem Officer at ProptechOS.
You can read the full report here.