Top 10 companies investing in the metaverse in 2023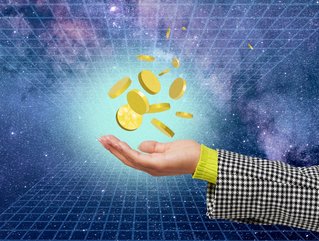 As the global metaverse market is set to reach $1.35bn by 2025, we explore the top 10 companies making the largest investments in the metaverse this year
Throughout 2022, the metaverse became one of the biggest buzzwords to dominate the telecoms industry. And this trend is showing no signs of slowing. If anything, 2023 is set to be the year of major investments into the metaverse, from the world's leading telcos.
Investment in the metaverse is growing at a rapid pace.
For instance, if we take a look at the growth trend that has already been established, we can see that, according to a report from CB Insights, venture capital investment in metaverse startups reached $2.5bn in the first three quarters of 2020.
Then, in 2021, estimates revealed that the figure of investments into VR and AR startups had exceeded the $4bn mark.
Greenlight Insights predicts that the global metaverse market will reach $1.35bn by 2025, and $3 billion by 2030. But this is widely believed to be a conservative estimate, with some in the industry predicting that the metaverse market could reach as much as $40bn by 2030.
So, as the world eagerly anticipates the future of metaverse experiences, we explore the top 10 companies leading investments into the sphere.
10 Epic Games
As the creator of the immensely popular game Fortnite, it is hardly surprising that Epic Games would want its success in immersive technologies to continue.
Epic Games - a company which is also renowned for being the creator of the popular game engine Unreal Engine - is investing heavily into new metaverse gaming projects, and the advancement of Fortnite, to match new metaverse capabilities.
9 Roblox
Another entry for the metaverse gaming giants, Roblox is a global online gaming platform, which also pioneers the development of metaverse gaming experiences.
Through Roblox, users can create and share their own games and experiences, programming games themselves, and playing games that have been developed by other users.

8 Unity Technologies
Unity Technologies is another immensely popular global game engine company, which allows developers to create new experiences. Through the platform, developers can also use the Unity Engine to develop metaverse experiences.
This is an avenue in which the company is investing heavily. For example, in November 2021, Unity acquired the digital VFX company Weta Digital. This deal - which represented a value exceeding $1.6bn. Through this acquisition, and Weta's focus on VFX tools, Unity is hoping to accelerate its development of real-time 3D technologies, and their deployment in the metaverse.
7 Shopify
Although it might not necessarily be the first thing that comes to mind when you think of the metaverse, e-commerce and online shopping is a sector that's set to be completely transformed by the metaverse.
Virtual shopping is an avenue that is becoming increasingly sought-after in the metaverse.
Shopify is specifically focusing on the realm of AR shopping capabilities and, as such, it is making heavy investments in this sphere.
6 Nvidia
Nvidia is one of the world's leading graphics processing unit (GPU) developers and AI computing leaders.
It is pioneering developments in GPUs for consoles, laptops and PCs (amongst a variety of other uses). As a result of its leading position in the tech and graphics industry, it is unsurprising that Nvidia stands as one of the metaverse's biggest investors.
5 Decentraland
'Create, explore and trade in the first-ever virtual world owned by its users.'
Decentraland is a decentralised, 3D VR platform, which allows users to experience, create and monetise on content and applications. It stands as one of the world's leading virtual destinations for digital assets. In this virtual world, users can buy and sell land, avatar wearables, estates and more.

4 Facebook
Due to the sheer extent of its investments in the metaverse, we felt that Meta and its companies deserve two separate mentions.
For its Facebook branch (not to be confused with the original name of the company) is developing Horizon. This will create a social media-focused version of a VR platform, which will allow users to interact through a virtual environment.
3 Google
Google is investing extensively in the advancement of the metaverse, particularly in the realms of VR and AR teams, and the development of a shared virtual reality space.
Google made its first major investments in the metaverse in January 2022. And now, Google is renowned for being a heavy investor in AR technologies in particular.
In fact, Google has invested $39.5mn into a private equity fund for metaverse projects, making it a key player in the global investment game.
2 Meta
Unsurprisingly, after its major rebrand in November 2021, Meta is one of the global leaders in metaverse investments. It has held this position staunchly, and is renowned across the world for being one of the biggest advocates of the metaverse's role in future industries and social applications.
To date, Meta has invested a total of $10bn in metaverse acquisition and development (for both hardware and software).
1 Microsoft
Although Meta is more famous for its metaverse investments, in terms of numbers, Microsoft is making the biggest headlines right now.
Through its Mesh platform - which will see the creation of a shared virtual space, in which users can interact with each other - Microsoft is making heavy metaverse investments.
What's more, in January 2022, Microsoft acquired the video game development company Activision Blizzard. This huge $70bn deal saw Microsoft firmly establish its stakes in the future of metaverse gaming.