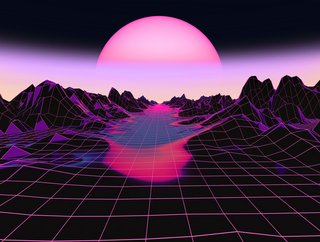 Companies are continuing to harness the power of the metaverse to propel their business. Credit: Getty
Mobile Magazine rounds up the top 10 metaverse consultants businesses can use to leverage the metaverse to aid their operations
Often a concept with a variety of fluid definitions, the metaverse often creates an aura of uncertainty about what it is, or what its capabilities are. But that can be used to the benefit of curating it to be anything it is wanted or needed to be.
On the whole, the metaverse refers to an immersive 3D virtual realm that spans various digital platforms and merges with the physical world - and is often billed as another iteration of the internet.
Here, we round up the Top 10 metaverse consultants - the experts who provide guidance, expertise, and strategic advice on the concept and work with organisations leveraging metaverse technologies to enhance their operations.
Specialising in immersive, 3D AR and VR environments built using in-house solutions as well as established web3 platforms, Bemersive was established in 2017 and has clients including the likes of Twitter and Orange, providing brands with high-end global strategic support. Bemersive provides B2B and B2C smart immersive solutions for clients and partners and has won several awards. It is ranked in numerous best metaverse agencies lists.
Recently adding metaverse consultancy to its skillset, Wipro has recently released a guide for manufacturing companies that are interested in the opportunities of the metaverse. It says that early adopters of the metaverse can "redefine their business for the future, differentiate themselves and command a premium in the marketplace". Wipro's stance that the metaverse will open numerous possibilities spanning the product and customer lifecycle encourages businesses to latch on to this continually up-and-coming virtual space.
Bain and Company's metaverse consultants bring experience from a variety of fields. As the metaverse landscape rapidly shifts and evolves, the brand prepares business to adapt and thrive in the next digital era. It, along with its team of experts, works to introduce new opportunities across a variety of sectors.
Infosys' metaverse division helps brands to take their first steps into metaverse development. The global tech company expertise in technology, including AI, VR, and IoT. Infosys was also recognised as a leader in AR/VR/XR Services by Avasant's 2022 RadarView report. It says that, with its services, enterprises can harness this confluence of capabilities as services on-tap, with the flexibility to ramp up and down their explorations at will. Infosys launched AI-first offering Infosys Topaz in May 2023 to accelerate business value for global enterprises using generative AI.
One of the leading organisations that deal with Metaverse development, Indra Capital has an elite team of more than 50 talented professionals helping establish the brand as a world-leading developer. With specialisms in creating custom applications for businesses regardless of industry, Indra Capital helps clients create technologically advanced apps while keeping up their timelines.
A technology consultancy has quickly seen the value of establishing itself as a provider of metaverse services, BCG offers consulting and strategy development around AR, VR, and MR, persistent environments and platforms, and web3 elements. This includes the likes of cryptocurrency, blockchain, and NFTs. BCG says its metaverse consultants help companies develop strategies and experiences that let them operate — and interact with customers — in transformative ways.
Well-known for their quality, execution and development versatility, Hashcash Consultants works to develop a compelling metaverse through personalisation. The global software company offers solutions in the likes of AI. HashCash CEO Raj Chowdhury says the metaverse is developing "at a massive pace, drawing global attention for its limitless potential," adding that although interest in its impact is evident in gaming and crypto, other industries will soon catch up to the utility of virtual environments.
With a distinctive perspective that the metaverse is a continuum and a spectrum of digitally enhanced worlds, realities and business models, Accenture says businesses are racing toward a future very different from the one they were designed to operate in. It has 800 metaverse-skilled professionals and market-leading capabilities, and offers consultancy and development services across 2D and 3D virtual worlds, XR, digital twinning and blockchain.
Specialists in technology projects, Flipside makes the transformational power of tech a reality. A team of virtual reality experts and metaverse engineers with studios in both London and New York, Flipside works across digital transformation, digital product development, AR/VR, marketing and analytics. The brand builds experiences for virtual worlds and is dedicated to exploring the new horizons in VR and AR, helping brands and startups understand new virtual platforms and how to harness those to the benefit of their business.
Deloitte has a history of helping companies develop new strategies in the face of technological change. With Unlimited Reality, which the brand launched earlier this year, the Dimension 10 studio assembles practitioners with skill sets in AI, 3D interface design and blockchain so clients can invest in the metaverse and AR. Dan Helfrich, chairman and CEO, Deloitte Consulting LLP said of the offering: "We are excited to help our clients take advantage of the exponential growth in virtual worlds and economies. There is huge potential for digital realms to benefit business and society at large."