Spotlight: the Apple iPhone 14's satellite connectivity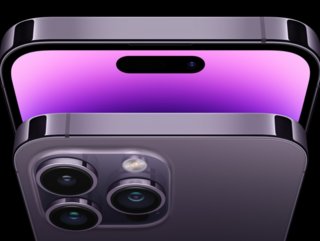 Apple has launched the eagerly-anticipated latest additions to its monumentally successful mobile models, and the 14th series promises major SMS innovation
On the 16th September, the standard iPhone 14 went on sale, following the opening of pre-orders on 9th September.
We've still got a little longer to wait for the iPhone 14 Plus, which will launch on 7th October. But, Apple has already caused a serious stir with the devices' new features.
What can we expect from the Apple iPhone 14?
There are many things to celebrate about the new Apple phones - one of the most popularly cited being the new 'Dynamic Island' bar.
It is an interactive 'part software, part hardware' feature, which sits at the top of the screen (where the selfie camera has always sat). It is a small black, pill-shaped insert, which responds dynamically to what you are doing on the phone. For any dedicated Apple shoppers, it's not dissimilar to the touch bar on the latest Macbook pro laptops.
So, for instance, if you're playing music, the album artwork will appear, and little icons will pop up to show you that you're connected to the wireless headphones. If you're calling someone, a waveform will display in the bar, and its colour will alter, depending on who's speaking, amongst other fun features.
While this is the most headline-grabbing feature of the new Apple iPhone 14, its new satellite connectivity feature is also garnering a lot of interest.
Now, Apple allows its users to make an emergency call through a satellite, even when you don't have any phone signal. And, Apple will give you two years of this service for free, when you buy one of the 14 models.
It's a great, intuitive safety feature, which will particularly benefit people in rural areas.