Survey: 60% of execs think Apple headset is an iPhone moment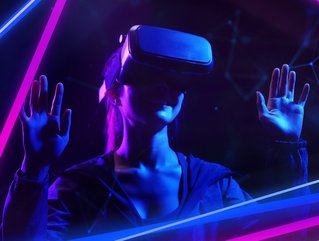 Storyblok survey findings reveal that businesses are lining up to support an Apple product that has not even been announced yet.
A survey recently conducted by Storyblok suggests that 60% of business executives believe that the Apple headset will be an 'iPhone moment' for VR/AR
Apple's developer conference WWDC23 is fast approaching and it is expected that the event will be used to announce the new Apple VR headset.
Content management system (CMS) platform Storyblok has conducted a survey of software and marketing industry leaders who are familiar with information circulating about Apple's upcoming headset. Storyblok is a CMS that empowers developers and marketers to create better content experiences across any digital channel.
The study findings reveal that businesses are lining up to support a product that has not even been announced yet. However, the survey suggests that those in marketing are significantly more cautious than those in development.
Mobile: New Apple VR Headset: An iPhone moment?
Key facts
60% think it will be an iPhone moment for VR/AR

80% are very interested or somewhat interested in creating content for the headset

58% think VR/AR is the next big digital platform
Not much is known about the Apple headset, however, it has been suggested that the VR product will be unveiled at the WWDC23 conference which takes place from 5th June 2023.
The launch of such a product will pave the way for Apple as a company to be preparing for a future beyond the iPhone and iPad. Bloomberg in particular has projected in previous articles that the headset will have a slow start, but will ultimately lead to opportunities for the headset to replace the iPhone.
The headset is unlikely to go on sale until much later in 2023 in order to give developers time to create mixed-reality apps and services to better facilitate the headset use.
With all the excitement and uncertainty that comes before an upcoming product launch, 60% of industry leaders surveyed by Storyblok believe the Apple headset will act as an 'iPhone moment' for virtual reality and augmented reality (VR/AR). Slow to catch on at first, before suddenly exploding onto the market.
Software industry leaders are the most enthusiastic about creating content for the headset according to the survey (79%), contrasting dramatically to marketers (34%).
Likewise, the majority of participants have said that they are willing to pay up to US$2000 for the headset itself, with only 10% of respondents willing to pay for the product irrespective of cost. Alongside this, only 7% say they are not interested in the Apple headset altogether.
Dominik Angerer, Co-Founder and CEO of Storyblok, commented on the survey, stating that: "Apple and the entire VR/AR industry have a lot riding on the rumoured headset announcement at WWDC.
"The data shows businesses believe VR/AR is the future of content, but after so many false starts in recent years, marketers are clearly more sceptical about the potential of the technology right now. The good news for Apple is that developers are very enthusiastic about building for the platform, even though they don't know anything about it. The level of support from developers will ultimately make or break the product.
"If they build experiences that draw people in and keep them coming back, marketers will naturally follow their lead with the same level of enthusiasm."