Apple extended reality headset marks a 'new era'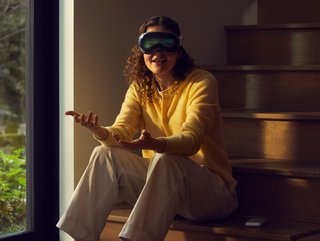 Apple says Vision Pro lets users interact with digital content in a way that feels like it is physically present in their space. Pic: Apple
Apple's Vision Pro headset, announced at WWDC 2023, introduces an entirely new input system controlled by a person's eyes, hands, and voice
Apple has unveiled its much-anticipated Vision Pro headset, which blends digital content with the physical world.
Announced at the company's worldwide development conference, Apple said the headset - which it describes as a 'spatial computer' - will be available in 2024 priced at US$3,499.
"Today marks the beginning of a new era for computing," said Tim Cook, Apple's CEO. "Just as the Mac introduced us to personal computing, and iPhone introduced us to mobile computing, Apple Vision Pro introduces us to spatial computing.
"Built upon decades of Apple innovation, Vision Pro is years ahead and unlike anything created before — with a revolutionary new input system and thousands of groundbreaking innovations," Cook added. "It unlocks incredible experiences for our users and exciting new opportunities for our developers."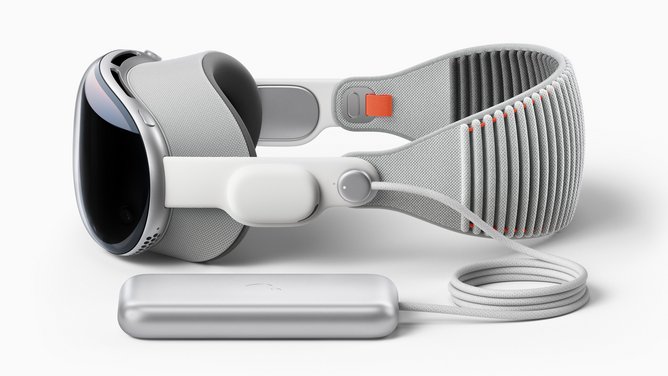 The new headset will be priced at US$3,499. Pic: Apple
Featuring visionOS, the world's first spatial operating system, Apple says Vision Pro lets users interact with digital content in a way that feels like it is physically present in their space. The headset features an ultra-high-resolution display system that packs 23 million pixels across two displays, and custom Apple silicon in a unique dual-chip design to ensure every experience feels like it's taking place in front of the user's eyes in real-time.
Analysis: Headset is Apple's 'boldest new product in years'
Apple has already claimed that the Vision Pro is "the most advanced personal electronics device ever" and will now have to work hard to back up the statement, comments Leo Gebbie, Principal Analyst, Connected Devices at CCS Insight.
"The Vision Pro headset is Apple's boldest new product in years, with some people suggesting this is Tim Cook's very own 'iPhone moment'," he explains. "It sees the company enter a brand new market, where other companies have struggled to transform futuristic concepts into reality, and offer an exciting and innovative product.
"Apple's last foray into a new product category came in 2014, when it announced the Apple Watch, a relatively late entrant into the wearables space, but which has since redefined and reshaped the category in its image. Almost a decade later, the Vision Pro headset aims to repeat this trick in the field of spatial computing. Apple's headset challenges the established status quo in terms of both hardware and software and sets out a radical new agenda for the segment.
"Even though it won't launch until early 2024, we expect that the Vision Pro will transform the spatial computing segment, thanks to some of Apple's design decisions and its innovative visionOS," Gebbie adds. "Virtual and augmented reality (VR and AR) have been through a period of intense scrutiny and scepticism in recent times but if one company has the star power to revive the segment, it's Apple.
"The real question is what comes next. At CCS Insight we predict that Apple's entry into the spatial computing market will lift the fortunes of all players, but the Vision Pro is some way away from being a mass market offering given its price tag, clearing the way for some rivals for now. However, Apple stepping into spatial computing is an exciting vote of confidence for the category, and we expect to see more from the company in coming years."