Apple enforces company return to three day office work week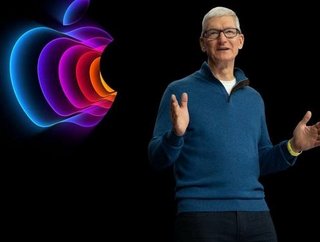 Tim Cook, the CEO of Apple, has told staff that the company will be returning to a fixed three days working in the office, starting from September
Tim Cook's recent mandate - that all Apple staff must now work in the office for three days a week - has stirred up a very interesting debate.
According to the Apple staff memo, from September, employees will have to return to the office for the majority of the week.
Cook has implemented this change, largely to preserve the "in-person collaboration that is so essential to our culture."
Remote working in the mobile sector - is this the beginning of the end?
Although this could be seen as the start of an industry-wide shift, in reality, Apple is in the minority here.
The announcement comes just weeks after Spotify announced that its new working from home initiative was driving a 15% drop in attrition rate.
In its statement about the new "work from anywhere" policy, Spotify commented that:
"A flexible working culture is built on trust, communication, collaboration, and connection and acknowledging that we're all individuals, with different needs and rituals gives us the right frame of mind to let go of a few chosen truths and instead find what's right for our business and our people."
And, the latest reports seem to suggest that they're not alone.
According to a recent TECLA publication, 85% of managers believe that having remote workers within the team will become the 'new normal'.
Another survey, recently published by the BBC, found that the global average was that employees were working from the office on 1.4 days a week on average. This, obviously, has markedly dropped in the period during and following the COVID-19 pandemic, with the average figure being 3.8 days a week pre-pandemic.
Despite the fact that the world's economies and businesses are starting up again, remote working largely seems to be perceived as a permanent shift, both in habits and mindsets.
So much so that the Apple announcement has spurred a considerable debate on social media, with LinkedIn polls and newsletters asking whether or not, if the same requirement was implemented in a company, then would employees decide to quit?