Facebook is making a smartwatch (with detachable cameras)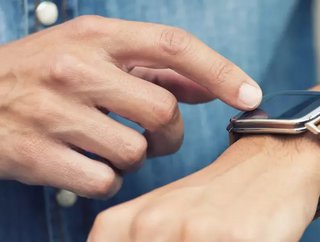 The new smartwatch from Facebook, expected to hit the market next Summer, will be the social media giant's first commercial release in the wearables market
Facebook's aspirations of being a wearables company could be on the verge of becoming a reality. The social media giant (which also owns Instagram) has been sinking huge amounts of money into wearable technology with virtual reality (VR) and augmented reality (AR) capabilities for years now - ever since the $2bn purchase of VR headset firm Oculus back in 2014. 
Since then, Facebook Reality Labs, the company's mixed reality and wearables division has trotted out some exciting prototypes, including a wrist-mounted controller for its AR software. Facebook Reality Labs shouted about its successes so far back in March of this year, laying out a "10-year vision of a contextually-aware, AI-powered interface for AR glasses that can use the information you choose to share, to infer what you want to do, when you want to do it." 
While rumours surrounding Facebook's development of a pair of AR glasses have yet to materialise into anything more concrete, the Californian tech giant looks like it might finally be ready to hit the market with something wearable that's more than a prototype. 
The Verge reported on Wednesday that Facebook is getting ready to bring its first piece of commercial hardware to market sometime next Summer. The device, a smartwatch, looks set to bring about a bit of a stir in the somewhat stagnant world of smartwatch design. 
The device will feature a display with two fully detachable camera modules for taking pictures and video. The front camera looks like it will be used most for video calling, and the rear-mounted 1080p camera will have autofocus and be mainly used for capturing footage when detached from the wrist. According to two people who work at Facebook (but requested that The Verge preserve their anonymity in order to discuss the project - which is very much still under wraps) the company is also partnering with third parties to make a wide range of accessories for the watch (including things like backpacks) to be ready alongside launch. 
Not Just a Smartphone Accessory 
The really exciting thing about Facebook's proposed smartwatch is that it won't need to be paired with a smartphone (something that pretty much every other smartwatch on the market, including the Apple tech that dominates the industry, needs). Facebook is reportedly working with several of the US' major carriers to support LTE connectivity in the device. Rather than force users to tie their watch to a smartphone, Facebook clearly hopes its watch will become a smartphone-lite in its own right. 
If the company can pull off that impressive feat, it lays the groundwork for Facebook's smart watch to become the focal control point for its upcoming AR and VR tech - something that sheds a whole new light on the wrist-mounted AR controller tech being explored by Facebook Reality Labs. 
Facebook is, again, aiming for a release sometime next year and is reportedly targeting modest initial sales in the "low six figures" - which pale in comparison to the 34mn smartwatches Apple sold in 2020. The social media giant looks like it's continuing to play the long game - slowly building up its smartwatch brand in preparation for the real thing: the total dominance of AR through some truly science-fiction neural input technology.