Survey of UK World Cup viewers reveals high metaverse demand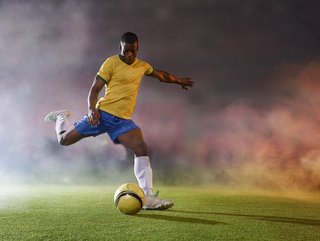 Amdocs' World Cup 2022 Viewing Report offers insights into UK viewing' hopes for this year's event, with metaverse experiences being at the top of the list
Amdocs' World Cup 2022 Viewing Report is designed to provide insights into UK consumer expectations for watching the event.
It reveals a widespread interest in the metaverse and other immersive technologies.
Given the controversies about Qatar as the host country for this year's World Cup, it is interesting to see that such a high proportion of viewers are interested in attending sporting events remotely, through the metaverse.
62% of viewers are interested in attending a metaverse sporting stadium
The report demonstrates a clear trend, with consumers expressing their interest and readiness for new interactive technologies.
The metaverse in particular was widely quoted, with 62% of responding viewers saying that they would be interested in attending a virtual stadium in the metaverse to watch sporting events.
Interactive experiences were also shown to be desirable amongst the World Cup audience, with 24% saying that they would want to see AR/VR-based experiences being offered.
44% of respondent Millennials and 38% of Gen Z plan to stream games, while the majority (73%) of viewers will watch on live channels like the BBC and ITV.
Concerns with and investments in home connectivity
Interestingly, 78% of respondents said that they are confident that their home broadband will support their World Cup viewing.
While this is still a relatively high figure, it's interesting to note that 22% didn't feel confident that their home connectivity would be strong enough to watch the event without issue.
And, what's more, only 57% could say that they had the same level of confidence with their mobile connectivity.
In order to access guaranteed 5G speeds during the event, a staggering 48% of viewers said that they would be willing to pay for an unlimited World Cup-specific mobile data package.