Facebook CEO Mark Zuckerberg changes company name to Meta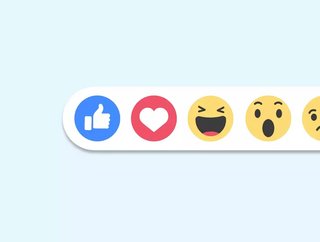 The Chief Executive Officer of Facebook Mark Zuckerberg has announced the company's name has changed to Meta Platforms
"We are at the beginning of the next chapter for the internet, and it's the next chapter for our company too," Facebook CEO Mark Zuckerberg announced in a founder's letter, going on to say that the social networking site has undergone a name change and become Meta Platforms, Inc. The decision comes following the company going through what has been reported as a "series of public relations crises."
The name change was first revealed by Zuckerberg at the company's annual VR/AR conference held on Thursday. During the conference, he also outlined the company's future vision for virtual reality.
The "Metaverse", Zuckerberg's latest digital creation 
Talking about his plans to build a "metaverse", Zuckerberg said: "We believe the metaverse will be the successor of the mobile internet. We'll be able to feel present – like we're right there with people no matter how far apart we actually are."
Zuckerberg is confident that the new metaverse will be able to reach a billion people within the next ten years. His futuristic plans for the digital world would ensure that users felt as though they have a "sense of presence" and are with each other, even when they are far apart. 
As well as Facebook, Instagram, Messenger, and Whatsapp will be managed by the Meta platform. The new holding company will also encompass virtual reality brand Oculus. The Meta platform aims to allow users to customise their avatars and digital spaces, decorating a digital office with pictures, videos, and even books.
Zuckerberg said the company would continue to offer services and hardwire to developers at low cost or for free, in an attempt to attract a critical mass of people to the platform. The company has also dedicated $150m to developers to create new apps, games, and immersive programs in the metaverse.
"We want to serve as many people as possible, which means working to make our services cost less, not more," he said.
Facebook not the first tech-focused company to rebrand 
Facebook's rebrand is not the only one in the world of tech companies. In 2015, U.S giant Google also restricted into a new holding company called Alphabet, which consisted of its main subsidiaries YouTube and its self-driving car firm Waymo. 
However, Facebook's revamp has been met with concerns, particularly around security. Zuckerberg said in the conference on Thursday that he plans to "get ahead" of those privacy and security concerns. Nick Clegg, Facebook's Vice President of Global Affairs, also acknowledged them. "We have years until the metaverse as we envision it is fully realised. This is the beginning of the journey," Clegg said.