Ooredoo establishes new wireless capacity in Algeria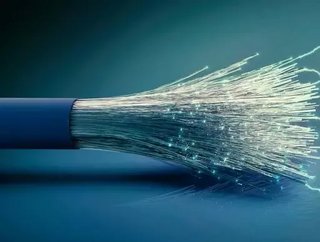 Ooredoo Algeria launches 10Gbps link to set new capacity record in the region...
The Algerian arm of has joined forces with the Italian multinational telecom network supplier , to modernise the region's mobile network.
Established in Algeria in 2004, Ooredoo Algeria provides 3G and 4G mobile services for businesses and individuals. As one of only three mobile providers in Algeria, the telecom company, which recently logged a turnover of DZD 82 bn, manages a network of more than 12.6 million subscribers. 
Running 4G services over 48 provinces in Algeria, Ooredoo Algeria has been improving its mobile backhaul capacity by implementing an advanced transport infrastructure in the region. This is a continuation of the programme that is converting the multiband and e-band backhaul to a multi-gigabit infrastructure.
The was created by improving an existing link functioning at the full, legal channel bandwidth of 1GHz, to a 2+0 configuration over a single antenna. This move doubled the previous link capacity.
The improved services should now ensure better mobile coverage for all regions provided by Ooredoo. The telecom company was recently fined DZD 26.02mn by the ARPCE (Autorite de Regulation de la Poste et des Communications Electroniques) following poor quality coverage issues in five sectors. 
, explained; "Investing in new technologies is fundamental in building resilient networks capable of withstanding unexpected situations. This has been possible thanks to SIAE Microelettronica's technology and to the professional services they put in place for us."
added; "We are pleased to be helping Ooredoo achieve their connectivity vision through our experience."
Ooredoo Algeria is heavily involved in the wider digital transformation of the country. Speaking to Mobile Magazine CTO Timos Tsokanis explained that the telecom firm has "invested, in total, hundreds of billions of dinars, since we started in 2004," says Tsokanis. "We continue to invest tens of billions of dinars in every investment cycle that we go through. We're expanding, we're modernising our network with the focus, of course, being on newer and more efficient technologies such as 4G. I believe that the sheer volume of investment proves beyond any doubt our solid commitment to this country."