Q&A: Jonathan Freeman, Strategic Growth Director at Cellnex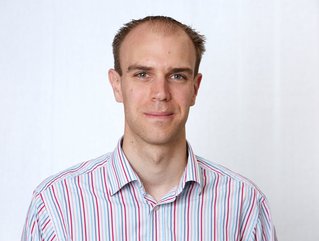 Freeman represents Cellnex, Europe's largest independent owner and operator of neutral wireless telecommunications and broadcasting infrastructures
Cellnex drives sustainable telecom connectivity, enabling operators access to Europe's most extensive network of advanced shared telecommunications infrastructure, which has been built to be fit for now and the future so that the UK and Europe can prosper. It is at the heart of the current roll-out of 5G, which will transform end users mobile experience, deliver new use cases for enterprises and bring new operators and organisations into the mobile ecosystem.
Cellnex's wider solution offering supports customers across multiple industry verticals, public administrations, broadcasters, mobile network operators (MNOs) and other communications providers.
Jonathan Freeman explains his joint roles for Cellnex UK including leadership of its current strategic growth activity.

Can you tell us about your role and responsibilities?
"I joined Cellnex UK in 2020 and now lead strategic growth activity with accountability for in-country mergers and acquisitions, partnership development, joint ventures and early-stage innovation. I also lead our regulatory and public policy activity with Government and regulators.
Some of the areas we are currently working on as an organisation include smart cities, connected vehicle/road operation, high quality mobile connectivity for rail and the future of mobile network use cases and architecture in areas such as edge, virtualisation and OpenRAN."
What is your point of difference as a business?
"Cellnex UK supports the UK telecoms market via our widely deployed shareable infrastructure (i.e., towers, rooftop, small cells); enabling mobile network operators (MNOs) and other telecoms customers to benefit from improved economics.
Across Europe we manage a portfolio of more than 130,000 mobile sites, including planned deployments up until 2030.
We also enable operational transformation for our enterprise customers via the provision of multi-operator coverage solutions and dedicated private networks, the latter being supported via our partnership with Nokia."
What technology are you most looking forward to using more of?
"Technology in the telecoms sector is developing at an incredible pace, creating new value chain opportunities, use cases and providing many reasons to be excited for the future. In particular, there are three technology developments that I am most looking forward to, given their potential transformative impact on the sector.
Private networks - In an increasingly automated world, high-performance wireless connectivity is revolutionising how businesses operate, interact and ultimately function.
Today private 4G and 5G networks sit at the heart of companies' digital transformation strategies. They're powering a new generation of remote control and monitoring services for transport hubs and port authorities, driving automation across smart manufacturing facilities, and enabling cost-saving proactive maintenance in the utilities sector. In combination with artificial intelligence, machine learning and virtual and augmented reality, private networks are securing large sites, tracking workers and making hazardous environments safer.
Cellnex UK's resilient and built-for-purpose 4G and 5G private networks deliver operational transformation for a variety of organisations and across sectors by connecting applications, assets and people. The impact they have on productivity and profitability will be very significant.
The virtualisation of mobile networks – where network control will migrate to cloud-based environments which will deliver a dramatic shift in the speed of innovation, economics of mobile network provision and a formation of a new supply chain construct.
For end consumers and enterprises this will result in new uses cases, such as virtual/augmented reality, real time control and massive data processing coming to market quicker and at more economic price points. For industry value chain participants – both existing and new entrants – it will bring opportunity to collaborate and develop new service offerings. The ultimate result will be more dynamic mobile networks that can adapt rapidly to changing end user requirements.
OpenRAN technology - With its promise of open standards, a wider vendor ecosystem, faster innovation and genuine interoperability, OpenRAN has been capturing headlines across the telecoms industry, the next few years will see this intent turn into reality.
As the mobile networks start to virtualise and intelligence is centralised via moving into cloud-based architectures, the innovation of OpenRAN has the potential to provide ultra-reliable and lower-latency communications at a different economic price point. The associated realignment of the Radio Access Network (RAN) versus core elements of the network will transform how a mobile network is owned and operated, allowing more people and devices to use ultra-high speed mobile data and other new applications at the same time and enable true 5G connectivity across the world."
What has been your career highlights prior to your current role?
"Being part of the executive team at Arqiva, which successfully transitioned ownership to Cellnex UK and is transforming our approach and ambition, was a real career highlight. Cellnex is an ambitious, growth driven, and values led organisation and it is a privilege to be contributing to this.
Prior to my role as strategic growth director at Cellnex UK, I led the delivery function with accountability for customer installation and infrastructure upgrade activity. This included the completion of over 1,000 5G projects for MNO customers, supporting their activity to transform mobile connectivity across the UK.
I have also held senior roles across strategy, product development and commercial disciplines at Arqiva where I led the first scale deployment of small cells in the UK and the first trial of 5G Fixed Wireless Assets (FWA) in the UK. It was especially rewarding to be involved in initial trial and proof of concept activity and then see this through into scale commercial deployment – with Cellnex UK recently installing its 1,000th small cell."
What has been your highlight in your current role?
"Eight months into the role, my biggest highlight has been contributing to the digital transformation that is occurring in the mobile market. Alongside our regulatory engagement with Ofcom and the Department for Digital, Culture, Media and Sport (DCMS) looking how the UK mobile market will evolve in the future.
Cellnex UK is also working with many customers and partners to drive sustainable telecom connectivity and level up across the country. I'm proud to play a role in delivering this is vital work that will give more communities access to enhanced connectivity in crucial sectors, which will help to build Smart Cities."
What exciting plans do you have coming up as an organisation?
"The remainder of 2022 and 2023 are set to be transformative years for Cellnex UK as our business expands and we diversify into new areas.
In our core telecoms infrastructure area, we are focusing on delivering thousands of 5G and 4G upgrades for our MNO customers, which will improve connectivity for end users and will help bridge the digital divide to support levelling up across the country. We're also supporting the densification of their networks via small cells and other solutions to enable them to transform urban mobile data performance.
In parallel, we are diversifying our product and technology range. By building private networks, we are enabling enterprises to change how they operate by deploying secure and dedicated mobile coverage and capacity. We're also deploying infrastructure to provide contiguous high-capacity mobile coverage along the 81km Brighton to London Mainline, including three major stations, as part of our wider activity in the rail sector. Alongside this, we are helping location owners achieve multi operator indoor coverage, which will provide mobile connectivity to members of the public visiting these locations and operational activity within them.
We are also working collaboratively with universities and innovative small organisations, such as the University of Bristol and Weaver Labs, to deliver 5G innovation via the three DCMS competitions we have won - notably the O-RANOS project, which will trial and test deployment of end-to-end OpenRAN networks supporting public and private use cases."