The world's telcos have already starting planning for WiFi 7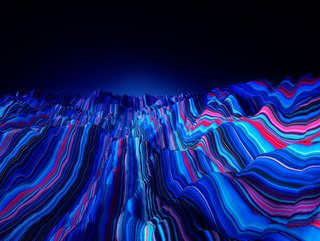 A new Wireless Broadband Alliance industry report reveals that 33% of service providers, technology vendors and enterprises plan to deploy WiFi 7 by 2024
The Wireless Broadband Alliance's (WBA) new cross-industry survey demonstrates that WiFi 7 is set as a key global priority.
Looking toward the future of connectivity
In its latest report, the WBA surveyed service providers, technology vendors and enterprises.
It sought to ascertain the current uptake of WiFi 6E, and the extent to which the industry was laying the groundwork for WiFi7.
One of the WBA Annual Industry Report 2023's key findings revealed that more than a third (33%) of service providers, technology vendors and enterprises already have plans to deploy WiFi 7 by the end of 2023.
WiFi 7 will prove instrumental in advancing our current WiFi capabilities, offering users new technologies like multilink operation and time sensitive networking. These applications are ideally suited to industry 4.0 applications, and leverage the 6GHz spectrum dynamically with automatic frequency coordination.
The adoption of WiFi 6E
The report also revealed that WiFi 6E has become the de facto industry standard, with 53% having already deployed the technology.
What's more, a further 44% of those surveyed are already working on plans to adopt WiFi 6E in the next 12-18 months.
According to the WBA, this adoption is largely being driven by the increasing demand for data-intensive, low-latency applications. Immersive technologies, including everything from the metaverse and industry 4.0, are key examples of this.
What's more, respondents to the survey see these newer WiFi technologies as essential in supporting a high-quality experience of virtual reality (VR) and augmented reality (AR).
61% of respondents named high-definition video streaming, AR, VR and potential metaverse applications as key revenue opportunities for their organisation.
In fact, the quality of experience delivered to end-users was a factor that was discussed at length in the report. The results were that 90% of service providers, equipment manufacturers and enterprises now rank quality of experience as a key differentiator in monetising their WiFi services.
The report also clearly reinforces the need for convergence between WiFi and cellular technologies.
In enterprise markets, 70% said WiFi and 5G will coexist, with 61% claiming that this convergence would support enhanced flexibility for its services.
Alongside this, 53% said that convergence between licensed and unlicensed technologies was either 'critical' or 'important' for their current commercial strategy.
"What we're seeing here is the industry at large identifying increasing value in WiFi technology in the wake of highly anticipated new use cases," commented Tiago Rodrigues, CEO of the Wireless Broadband Alliance.
"What's more, service providers, equipment manufacturers and enterprises around the world know that those use cases are best served in a converged environment, where WiFi and 5G complement each other. Therefore, we're seeing the industry advance at breakneck pace toward WiFi 7, with mobile operators leveraging WiFi as part of their 5G strategies to maximise coverage and optimise capacity – it's all about the user experience. This includes how people and things connect to the networks - automatically, securely and with privacy assured and that is where OpenRoaming provides the essential ingredient."