Top 10 procurement execs in the telecommunications industry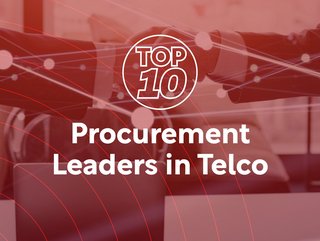 Top 10 procurement leaders in telco
Mobile Magazine takes a look at the top 10 procurement telco leaders, including executives from the likes of Orange, Telefónica and Ooredoo
With the telco space being an ever-evolving entity, leaders from across the sector drive its innovation forward and play a pivotal role in shaping its future. And procurement executives are no different, the backbone of innovation, cost-efficiency, and sustainable practices that shape the telecom industry's strategic direction.
Here is a round up of our top 10 leaders who are pivotal in driving efficiency and excellence in telecommunications procurement.
10. Thomas Skjelbred
Role: CEO (Telenor Procurement Company) and SVP Head of Telenor Global Procurement
Company: Telenor
A self-professed visionary with a passion for business and creating results, Skjelbred has more than 24 years international management experience in telecom, media and IT with emphasis on strategy, turnarounds, operational excellence and building strong go to market capabilities. He is an integral part of Telenor's procurement team working globally across all Telenor's operating countries to make positive contributions in cutting carbon emissions in its value chain. He first starting working for Telenor in 1999 and continued to for a 15-year stint across Norway and Asia before coming back to the company in 2020 in procurement based in Singapore.
9. Stephane Rives
Role: Chief Officer, Procurement, Supply Chain and Facilities
Company: Orange Cameroon
Passionate about digital inclusion, financial inclusion and female empowerment, Orange Cameroon's Chief Procurement Officer Rives has held a variety of procurement roles across Orange's different geographies, including Botswana, Madagascar and Democratic Republic of the Congo. He has previously acted as MEA Country Relation Manager at Orange and Deutsche Telekom's procurement venture BuyIn.
8. Stephanie Owen
Role: Vice President Procurement
Company: T-Mobile
With a career spanning more than 20 years, Owen has worked with Fortune 500 companies, including the likes of Yahoo!, Dell Technologies, BHP Group and Microsoft. She joined T-Mobile in 2020 and describes her work as an honour to lead enterprise procurement professionals that engage global supply partners, build and execute sourcing strategies and maximise commercial value, all while growing talent for the future. She has been named as one of the top female procurement leaders across all industries, which is thanks to her unique blend of strategic thinking and tactical execution.
7. Sasha Samac
Role: Chief Procurement Officer
Company: Telstra
A passionate procurement and supply chain leader, Samac has 20 years of experience across a number of industries and geographies. His passion for procurement and supply chain is fuelled by the growth and relevance of the industry, along with his fixation with great customer outcomes. With more than five years at Telstra, he has been at the core of its procurement and supply chain operations.
Linhart has more than two decades of experience telecom and high tech, automotive an aerospace, sourcing, supply chain and strategy work across Europe, North America, Russia & CIS, MENA and Southeast Asia. At Ooredoo, which he joined as Executive Director Group Procurement in 2016, Linhart has a strong track record of delivering results, energising his team, growing talent and driving business development and company strategy overall in his supervisory board role. He has been the recipient of a number of procurement awards including CPO of the Year (shortlisted for APAC) and is also a judge for the Global Procurement Leader Awards.
5. Dirk Karl
Role: Chief Procurement Officer & Member of the Board
Company: MTN
Boasting a remarkable career spanning over 25 years, Karl brings a wealth of expertise in strategic sourcing, supply chain management, and IT to his role. With comprehensive oversight over Sourcing and Supply Chain operations throughout the MTN Group, Karl is entrusted with managing an impressive annual spend of US$12bn across 19 countries, catering to the needs of over 280 million mobile subscribers. Prior to joining MTN Group, Karl played a pivotal role as part of the founding team of leading telecom procurement alliance BUYIN.
4. Cyril Pourrat
Role: Chief Procurement Officer (and Founder & CEO of BT Sourced)
Company: BT
Pourrat is an award-winning procurement and supply chain executive with expertise in multicultural management in a fast-changing environment and large-scale project negotiations with world-class suppliers. With more than 20 years of experience in Fortune 500 companies, Pourrat is an leading procurement leader in the telecommunications industry. He founded BT Sourced - which he remains CEO of - in April 2021 which was launched as BT's new procurement company. The standalone procurement compan was established to challenge the traditional ways of buying goods and services by simplifying processes and introducing new technology and partnership-based approaches to the way BT works with suppliers and start-ups.
3. Laura Abasolo
Role: Chief Financial and Control Officer & Head of T. Hispam
Company: Telefónica
Abasolo joined Telefónica Group in 1999 and has held a variety of roles throughout her tenure, including being Chief of the Procurement and Supply Chain division since 2019. She has an MBA from Norwegian School of Economics & Business Administration and an undergraduate degree in Economics and Business Sciences from Deusto Business School in her native Bilbao.
2. Mike Simpson
Role: Chief Procurement Officer
Company: T-Mobile​​​​​​​

Simpson has been with T-Mobile since 2012 and in the years since, he and his team have helped pave the way to T-Mobile's nationwide 5G network, overseeing transformative multi-billion-dollar contracts across network planning, corporate-wide procurement, contracting and sourcing, as well as the Un-carrier's national cell site development and supply chain. Once Senior Cost & Progress Manager at Nokia, Simpson maintains that he learned a tremendous amount during his, where he was actually a supplier to T-Mobile.
1. Ninian Wilson
Role: CEO
Company: Vodafone Procurement
Wilson is the Group Procurement Director and CEO of Vodafone Procurement Co Sarl leading the Supply Chain organisation within Vodafone Plc. In his role, Wilson is accountable for all technology procurement, all indirect spend, and supporting all 26 Vodafone Operating companies. Wilson is also a Member of the Board of the Vodafone Procurement Co.
A procurement leader with a 30-year career under his belt, Wilson still gets infectiously excited by the industry. Prior to Vodafone, Ninian Wilson was Operations Director for Royal Mail, where he managed the largest workforce in the UK and had full accountability for the delivery of Royal Mail's transformation programme. Before this, he held senior positions in Cable & Wireless.
******
For more insights into the world of Mobile - check out the latest edition of Mobile Magazine and be sure to follow us on LinkedIn & Twitter.
Other magazines that may be of interest - Data Centre Magazine.
Please also check out our upcoming event - Cloud and 5G LIVE on October 11 and 12 2023.
******
BizClik is a global provider of B2B digital media platforms that cover Executive Communities for CEOs, CFOs, CMOs, Sustainability leaders, Procurement & Supply Chain leaders, Technology & AI leaders, Cyber leaders, FinTech & InsurTech leaders as well as covering industries such as Manufacturing, Mining, Energy, EV, Construction, Healthcare and Food.
BizClik – based in London, Dubai, and New York – offers services such as content creation, advertising & sponsorship solutions, webinars & events.