ZTE to launch the world's first under-display camera phone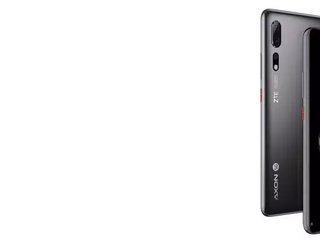 The Chinese smartphone maker will be first in the race to commercially launch a phone with no notch, drop or punch hole display...
Chinese smartphone manufacturer ZTE is launching a new phone with the world's first under-display camera at the start of next month. The ZTE Axon 20 5G is slated for a China release , and will be the first mass produced 5G smartphone to feature the technology. 
As smartphones become increasingly powerful, and diminishing returns on faster processors and GPUs start to take hold, the industry has spent the last few years dramatically increasing its focus on cameras. This trend has been so pronounced that grew its operating income by 38% in the 2019 financial year, and optical sensors now represent a staggering 86% of the company's semiconductor business. 
It's common to see three or more lenses built into the displays on mid-range phones, and flagship models routinely tout , supported by AI and the ability to process 4k and even 8k resolution images and video. 
Couple this trend with the ongoing industry war over display real estate - which saw the industry standard evolve from notch display, water-drop notch display, pop-up selfie camera smartphone, to hole punch display in a matter of a few years - and the question of what the next generation of phones will do with their selfie cameras becomes quite pertinent to predicting success in the industry. 
This is where ZTE comes in with its Axon 20 5G. So far, the company hasn't shared information about how this feat will be performed, although several companies across the industry have all filed patents for their own under-display camera tech over the last year or so. 
Huawei filed a patent in October of last year for a phone which appeared to have almost no bezeling and no notch or punch-hole camera, implying the company is on track to put an under-display camera in an upcoming device. 
ZTE has somewhat rocked the boat with its Axon 20 announcement, given that the conventional wisdom was that either Oppo or Xiaomi - both of which showcased under-display cameras last year - would be the first to achieve a commercial launch. 
Nevertheless, being the first to launch a product doesn't always guarantee market success. All it might mean is that ZTE is the first company to contend with hardware and software issues from a new and untested piece of tech. Remember the ? 
Regardless, ZTE seems confident in the success of its new launch, which could spell a new era of maximum screen availability in the smartphone business. As the company said in its press release, "By launching the world's first 5G smartphone with under-display camera, ZTE will further promote the development of display technologies in the smartphone industry, thereby bringing revolutionised experiences to all consumers." 
Best of luck.