Qualcomm snaps up CPU startup Nuvia for $1.4bn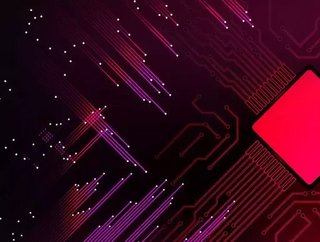 US chipmaker Qualcomm is "augmenting its leading technology roadmap" with the acquisition of California semiconductor startup Nuvia...
The world creates infinitely more data than it can process. This massive data boom is prompting a wave of innovation in the semiconductor industries, as 5G, the Internet of Things (IoT), and high performance computing (HPC) data centre companies demand faster, more powerful and more efficient chips to handle the daunting processing demands of a new era in the mobile telecommunications industry. 
One of the world's leading chipmakers, , , that it has closed a deal to acquire , a Californian startup with one of the best and brightest teams currently working to redefine what's possible when it comes to chips. 
The startup, which was founded in 2019, is working to "reimagine silicon in a new way, and create computing platforms that redefine performance for the modern data centre" as well as other demanding computational applications.  
Qualcomm reportedly paid $1.4bn for Nuvia, and will immediately begin integrating its chips into its portfolio of products, including smartphones, laptops, digital cockpits, and data centre hardware. 
Nuvia's founders, Gerard Williams III, Manu Gulati and John Bruno, and their team will be joining Qualcomm. 
"CPU performance leadership will be critical in defining and delivering on the next era of computing innovation," said Gerard Williams, CEO of Nuvia. 
"The combination of Nuvia and Qualcomm will bring the industry's best engineering talent, technology and resources together to create a new class of high-performance computing platforms that set the bar for our industry. We couldn't be more excited for the opportunities ahead."
Nuvia's team is made up of some of the leading minds in the CPU and chip design space, with experts specialising in high performance processors, Systems on a Chip (SoC) and power management for compute-intensive devices and applications. 
Qualcomm President and CEO-Elect, Cristiano Amon commented on the acquisition and highlighted the role that Nuvia's team will have in helping Qualcomm meet the changing demand brought about by the worldwide adoption of 5G. "5G, the convergence of computing and mobile architectures, and the expansion of mobile technologies into other industries are significant opportunities for Qualcomm. The Nuvia team are proven innovators, and like Qualcomm, have a strong heritage in creating leading technology and products." 
Qualcomm's staggering large ecosystem of mobile industry partners, including Samsung, Acer, Google, Microsoft, HP, Honor, Lenovo, LG and more, all weighed in to express their support for the move. 
"As a new, independent company committed to bringing breakthrough mobile experiences to consumers, we are pleased to see that Qualcomm will acquire Nuvia, enabling them to continue to lead in developing and delivering premium performance Snapdragon mobile platforms to the market," said Biao Wan, Chairman of the ex-Huawei brand (which recently announced plans to reincorporate Qualcomm's Snapdragon chipsets ).