Xiaomi is getting into the electric car game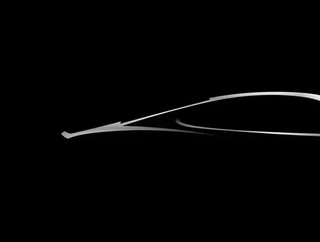 Chinese smartphone maker Xiaomi will invest $10bn over the next 10 years in its new electric car subsidiary...
The Chinese electric car market has yet another new entrant. This week, smartphone maker Xiaomi announced plans to start designing, building and selling electric vehicles to the mass market in the next few years. 
Xiaomi founder and CEO, Lei Jun, announced the creation of the new subsidiary business at the company's mega launch event earlier this week, as well as the fact that he would be heading up the new company, calling it "the last entrepreneurship of my life", a possible hint that, he intends to retire following a successful launch. 
Whichever milestone Lei intends to hang his hat on may still be over a decade away, however. No go-to-market dates were supplied for the new venture, and it seems as though Xiaomi is still firmly in the research and development phase. 
In the Chinese market, where Tesla enjoys a comfortable lead, and a clutch of startups and other established tech firms are already flocking to the smart mobility space, this may put Xiaomi at a disadvantage. Warren Buffet-back BYD, Geely, Baidu (China's largest search engine software company) and startups like Nio and Xpeng Motors, have all entered the Chinese electric vehicle market recently, making Xiaomi's goals even more difficult to achieve. 
On stage in Beijing, Lei made it clear that the project has a long road ahead of it. He said that he was "aware of the risks that this endeavour entails," and cautioned investors that the company's cash injection into the new business "won't see a result in the next few years." However, this isn't necessarily cause for dismissal of Xiaomi and Lei's ambitions. 
The Chinese smartphone maker has experienced a meteoric rise over the past decade, from a five person startup to the leading global vendor late last month. The tech giant has no shortage of cash to throw at its electric vehicle business. 
On Tuesday, Lei announced that Xiaomi would invest $10bn in its new auto subsidiary over the next decade, starting with a $1.5bn cash injection this year. Xiaomi's sleek, premium devices often result in its comparison to US phonemaker Apple. Evidenced by its late entry into the 5G phone market, Apple doesn't always feel the need to be the first company to embrace new tech, but when it does, the results are impressive (just look at ).
When a Xiomi-branded electric car does finally hit the road, it's possible it will make a splash similar to the launch of the latest iPhone, and could stand a chance of knocking Tesla off the first place podium - at least in China. 
Lei mentioned on stage that his company would be turning a considerable portion of its research and development team towards the task of developing an electric vehicle in the near future, in addition to a sizable chunk of the company's massive war chest. "What do we have? We have money," he said on Tuesday. "More importantly, we have 10,000 people in R&D and we will add another 5,000."