Will Sony's new Xperia Compact be an iPhone 12 Mini-slayer?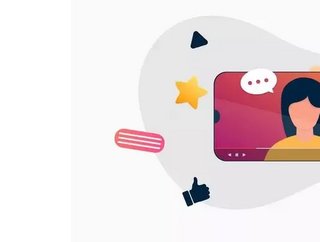 New renders have leaked of a long-awaited compact smartphone from Sony which might be Android's answer to the iPhone 12 Mini...
"Where Apple goes, others follow, and I expect all rivals to make similar moves over the next 12 months," said Ben Wood, a tech consultant at CCS, last October. Wood was reflecting on the launch of the iPhone 12 Mini, a new addition to last year's crop of iPhones with a smaller screen. 
In a world where the size of the average smartphone has kept creeping up over the past few years, Apple's decision to launch a more compact device was largely heralded as a refreshing change of pace. 
Measuring just 5.4 inches,. "After years of phones getting progressively bigger, Apple is reversing the trend by offering a flagship product in a smaller package. I think it'll be a hugely popular move," added Wood in an interview with the .
It's been a solid three months since analysts like Ben Wood predicted this heel turn for the industry, and the Android market has yet to get its own "fun-sized" launch from Google, Samsung, or any of Apple's other major competitors. 
This week, however, that may have changed. Industry insider Steve Hemmerstoffer published an article on Sunday night containing . "Today - no doubt influenced by Apple's own compact iPhone 12 Mini - I can exclusively confirm that Sony is back with a new Compact Android smartphone," he wrote.
The new device, referred to as the Xperia Compact, will reportedly measure a mere 140 x 68.9 x 8.9mm, with a 5.5 inch screen that puts its squarely in iPhone 12 Mini territory. Speaking of squarely, the design is an exciting mixture of modern minimalism and retro blockiness which sets it firmly apart from its main competitor. 
Courtesy of OnLeaks/Voice
Hemerstoffer's renders also show the Xperia Compact as packing an 8MP front camera with a 13MP lens in the rear, as well as some good news for people lamenting the need to buy from Apple for the sake of a smaller screen: a headphone jack.  
The right time at last?
For those familiar with Sony's track record, the latest set of renders might not be cause to hold their breath too much. The Japanese tech firm has tried, not once, not twice, but three times since 2017 to launch a compact phone. 
The Sony Xperia XZ2 Compact was confidently revealed to the world at Mobile World Congress 2017, and quietly cancelled shortly after. Rumours persisted that Sony was working on a one-handed flagship phone, until the company's VP of Marketing said that people seemingly extinguishing all hope. In March of the same year, more rumours surfaced that SOny was working on a compact device called the Xperia 4. Predictably, it didn't pan out… until late last year, when Japanese blog AndroidNext reported that the company was planning on hitting the market with an Xperia Compact series some time in 2021. 
Courtesy of OnLeaks/Voice
If the renders are to be believed, then Sony should be about to launch a new, bite-sized flagship some time this quarter. Sony typically announces new devices in February, with a commercial launch sometime in Q1, so we could be seeing the Xperia Compact in stores very soon. 
We don't know much yet about the processors it will have under its hood, the pricing structure, or whether will prompt Sony to once again get cold feet.