LG to continue updating smartphone OS for up to three years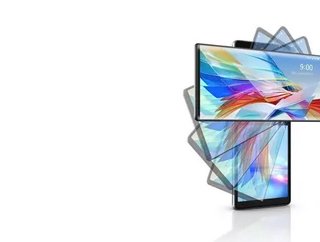 Korean smartphone maker LG has said it will continue to support its smartphone operating system for up to three years after the business shuts down...
The rumours about the closure of Korean electronics firm LG's smartphone business were , as the company announced it would shut down the division as soon as the end of July.
In its announcement to the public, LG's board of directors left a lot of questions unanswered regarding potential layoffs, simply stating that "details related to employment will be determined at the local level." 
This likely points to Korean employees being shuffled into other departments, with mass redundancies to be expected overseas, an outcome foreshadowed by , which found that LG is considering the "outright closure" of its manufacturing operations overseas, something which could "mean hundreds of employees losing their jobs within a few months." 
There has also been a degree of vocal concern from consumers, who are worried about a lack of software updates once the division shuts its doors. 
On this front, at least, there has been some good news. While the company's initial announcement was light on detail, stating only that "LG will provide service support and software updates for customers of existing mobile products for a period of time which will vary by region," new information has emerged this morning which clarifies the length of time for which LG intends to continue providing updates and support for its operating system, webOS, as well as its devices that use the LG version of Android. 
A from Thursday morning reveals that LG intends to continue offering "extended software upgrades" for an additional year beyond its existing guarantee. This means that consumers using one of LG's "premium" smartphones can expect to receive a further three years of support, and those with a "budget device" will receive a further two. 
Owners of an LG Velvet or , for example, will continue to receive software patches and bug fixes until 2023. 
In , LG has also stated that it will support the repair process for its devices for four years after the devices' manufacturing date, and added that its mobile payment service, LG Pay, will remain operational for a further three year. 
These announcements paint a much less drastic picture of LG's shutdown than was announced on Monday. While the company intends to fulfil its existing manufacturing commitments by the end of next month, and officially close its doors by the start of August, the company may not be about to begin completely gutting its retail and tech support staff just yet. 
The fate of LG's manufacturing division overseas still hangs in the balance, given the company's failure to find a buyer for its smartphone business, and depending on whether it can either repurpose its manufacturing assets or put them on the market as discrete facilities.