Is enterprise software support failing telcos?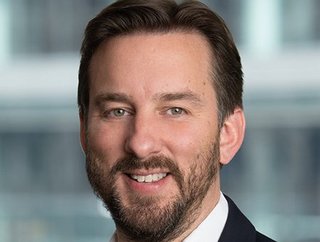 Martin Biggs, Vice President and General Manager EMEA and Strategic Markets at Spinnaker Support. Credit: Spinnaker Support
Martin Biggs, VP & General Manager EMEA & Strategic Markets, Spinnaker Support, explores how as telcos expand, software needs to adapt to their challenges
Telcos are facing increasing challenges as the industry continues a trajectory of accelerated growth and change. Business environments are becoming ever more complex, enterprises are grappling with newer technologies like 5G and AI, and securing and managing data has become more important now than ever before. These challenges don't exist in a silo, either. Telcos still need to scale up, increase revenue, and remain competitive, said Martin Biggs, Vice President and General Manager EMEA and Strategic Markets at Spinnaker Support.
"In this landscape, telcos rely on huge and highly customised software environments to support their operational objectives. Covering everything from inventory, billing, and supply chain management to network planning and customer relationship management, these software environments are the backbone from which all operational tasks stem," he continued.
But as the telecommunications industry necessarily evolves with technological and macro-economic changes, Biggs acknowledges that telco leaders are recognising the need for their software environments to go above and beyond operational imperatives - they must help with operational efficiencies, support compliance and security objectives and ultimately propel the business forward.
Biggs said: "This is where, maybe surprisingly, software support comes in. Often provided by the software vendors themselves – like SAP or Oracle – these service packages provide the required support and maintenance to keep software systems stable, up-to-date, and running efficiently. While these offerings are expensive, they support and maintain the entire OSS/BSS, so their cost is often justified."
However, for telcos in a global and changing industry looking to expand into new markets, adopt new technologies, or embark on a period of intense growth and transformation – interrogating these software support packages is crucial. "Why? Because this software support should align with your enterprise's objectives as it plans for the future," Biggs explains. "A support package should be more like a business partner, looking to build a system that tracks with your enterprise's specific growth plans. If your software support partner isn't already doing this, it's time to start asking why."
Here, Biggs takes a deep dive into how as telcos expand, software needs to adapt to their challenges.
The path to growth and scalability
Software vendors often encourage their customers to upgrade to the latest software versions or embark on huge cloud transformation journeys, selling it as a sure-fire way to achieve unparalleled growth or scalability.
In fact, many telcos believe that the only way they can really move forward with transformation plans or objectives is by migrating to a fully cloud system, upgrading all their apps, rethinking their customisations and modernising their entire infrastructure.
The software vendors encourage this line of thinking because it aligns with their own business objectives and visions for cloud-first environments. The core issue here is that when the vendors push forward with their own priorities, telcos can end up being left marginalised, without the necessary support and attention they require to keep their systems running efficiently and seamlessly.
Here's a recent example. Many of SAP's customers have moved to the vendor's latest software version, S/4 HANA, in a bid to remain fully supported and to get the most out of SAP's most advanced technologies.
However, SAP recently announced that some of its next-generation technologies and innovations will only be available for customers on the RISE journey who pay a premium for the functionality and are using SAP's own cloud hosting services. For on-premise customers, the innovations that they hoped would be available to them when they migrated to S/4 HANA are now potentially out of reach, unless they go through another painful migration. This essentially creates a two-tier system for customers, where RISE cloud customers – who align with SAP's expectations and objectives – get access to the newest technologies. Meanwhile, on-premise customers who followed the vendor's roadmap – at huge expense – get left behind.
While this is just one example, it highlights how precarious it is to align your enterprise's objectives and priorities with the vendor's.
The transformation conundrum
Telcos who are looking to digitally transform at speed and at scale are faced with a dilemma. Either they choose to upgrade their entire systems along the vendor's roadmap but risk their migration decisions diverging from the vendor's roadmap in the future. Or they press ahead with their own digital transformation plans and find themselves restricted by their software vendor's support.
These telcos that want to sweat their legacy systems but follow their own digital transformation pathways end up paying the same commercial costs for their vendor support but with ever-decreasing functionality and deployment. The vendors simply don't offer support and maintenance for unsupported or legacy environments – but don't expect to see that reflected on your support bill.
How, then, can these telcos effectively press on with their digital transformation plans, reduce risks, and maximise return on their software environments? If they continue relying on their vendor's diminishing in-house support, they'll find themselves focusing huge resources on upgrading critical workloads that sit on legacy or unsupported software. After all, these systems still need to run seamlessly and comply with regulatory frameworks and requirements.
Instead of diverting these critical resources to transformation efforts, they're spent on keeping legacy or unsupported systems afloat.
Security and compliance
Safeguarding critical company and consumer data, ensuring your financial reporting is handled correctly, adhering to appropriate cybersecurity standards: all these considerations are more than just business imperatives. Often, they're required to remain compliant with regulatory frameworks and requirements. Is your current software support partner working closely with you to ensure your systems are always fully supported, and even exceeding your compliance requirements?
It doesn't matter which software version your enterprise is using, whether you're running a legacy system, or a system with hundreds of customisations which are tailored to your enterprise's unique needs – you need to be supported. How does your enterprise currently tackle new regulatory requirements affecting reporting, data, or cybersecurity? When a major zero-day vulnerability is discovered and regulatory requirements require you to have it mitigated rapidly, how is this handled?
Working with a software support partner who understands the intricacies of these regulations and the expectations of you, as an enterprise, to keep your software system supported and updated is critical. A support partner should go to great lengths to understand your exact compliance requirements. This is often not provided by the software vendors themselves – especially for those enterprises running legacy software systems. It simply isn't good enough.
Enterprises should look to work with software support partners that can improve their overall security posture, because of the additional support offered around vulnerability management, patching, and regulatory requirements. A holistic approach to security and compliance is key here, an approach that goes beyond short-term fixes and patches. You'll maintain compliance, and you'll also be one step ahead of emerging vulnerabilities and threats. When your software support partner understands the potential threats specific to your industry and geography, not just for 'current' versions, but so-called 'legacy' versions too, and relays these to you in a proactive way, your IT efforts are focused on operational excellence, not forced updates and migrations.
Setting your own roadmap
With third-party software support, telcos break free from their vendor's roadmaps while still ensuring business continuity, growth, security, and compliance.
Your enterprise might rely on a heavily customised set of Oracle or SAP instances. Third-party support guarantees the highest levels of software knowledge and support, with a forward-thinking, proactive approach to security that can highlight inefficiencies or vulnerabilities in your systems and provide the steps and support to remediate them.
As an enterprise software customer, you determine how and when to upgrade your systems, which products to take on from which vendors, and how to run your business. You can even achieve digital transformation goals while staying on your legacy systems. We're seeing increasing numbers of customers turn to third-party software support to enhance and strengthen their business objectives, as well as stay compliant and mitigate risk – because third-party software support always works in harmony with your visions, not against them.
******
For more insights into the world of Mobile - check out the latest edition of Mobile Magazine and be sure to follow us on LinkedIn & Twitter.
Other magazines that may be of interest - Data Centre Magazine.
Please also check out our upcoming event - Cloud and 5G LIVE on October 11 and 12 2023.
******
BizClik is a global provider of B2B digital media platforms that cover Executive Communities for CEOs, CFOs, CMOs, Sustainability leaders, Procurement & Supply Chain leaders, Technology & AI leaders, Cyber leaders, FinTech & InsurTech leaders as well as covering industries such as Manufacturing, Mining, Energy, EV, Construction, Healthcare and Food.
BizClik – based in London, Dubai, and New York – offers services such as content creation, advertising & sponsorship solutions, webinars & events.