Buymobiles: Smartphones could become more eco-friendly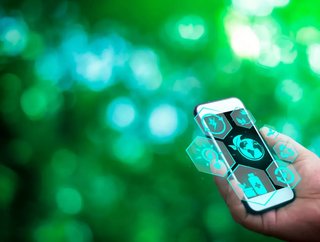 A new report from Buymobiles shows how smartphones could become more eco-friendly in the future
New research from leading mobile reseller, Buymobiles has revealed how smartphones could become much more eco-friendly over the next two decades. The new study analyses how big brands are looking to reduce the carbon footprint of mobile phones by implementing greener packaging and a new eco-rating scheme. 
What did Buymobiles' report find? 
The company's report showed that, according to search trend data, consumer demand for more sustainable packaging has grown by 24% in 2021, with brands considering alternatives to current plastic heavy packaging, such as using soy ink and more recycled materials. 
Another search term that increased significantly this year was 'eco mobiles' rising 25%. This has clearly made an impact as several leading network providers have also signed up to a new eco-rating scheme that will measure devices on durability, repairability, recyclability, climate efficiency, and resource efficiency, Buymobiles' report discovered
The research also highlighted more generic features that brands are working to implement in future models and found a number of them, such as no charging ports and self-healing screens, strongly focussed on the device's durability. 
Fewer repairs to areas of mobiles that are often more problematic, such as screens and charging ports, will automatically reduce a device's carbon footprint, the report showed. 
Eden Cheng, Founder of US-based FindPeopleFast, commented on the research and said, "Shifting towards eco-friendly smartphone practices is not an easy move to make as there are a couple of hurdles in the process. For instance, one has to figure out a way to extract rare earth elements, the necessity for smartphone manufacturing, without causing any harm to the earth. 
"One other area where a lot of work needs to be done is offering solar-based or air-based charging facilities. Energous, a company specialising in wireless charging, is working towards this direction and the prototype is ready as well. But lots of improvement is needed in this area before the technology reaches the customers' hands. 
"The next thing that needs to be fixed before eco-friendly smartphone technology comes into the mainstream is the use of reusable parts and components. Refurbished smartphones are a type of this as they are already in the market. 
"Sustainability in practice is firming its feet and many top guns and organisations are spreading awareness about the positive side of adopting sustainable products. Their efforts are paying off as well with people choosing more sustainable products. The spike in phones with repairable parts sales and more repairing incidents is proof of this. 
"Considering all this, it's easy to conclude that we have to wait for at least 10-15 years more to have eco-friendly smartphones in our hands."
Eco-friendly smartphones
However, this timeframe doesn't mean that big brands haven't already begun their journey towards more eco-friendly mobiles and Apple is just one of many to have risen to the challenge. Their most recent iPhone 12 was designed with 98% recycled rare earth elements and shipped out to customers in more responsible packaging than their previous models. 
Apple made the decision not to ship any new chargers with the iPhone 12, effectively reducing the company's carbon emissions. 
Jess Canning, Mobile Phone Expert at Buymobiles, commented on the research saying, "While we naturally expected to find that more eco-friendly features would be coming into play with future smartphone models, it was interesting to see just how much the customer demand has increased.
"Changes to packaging is an obvious step in the right direction and it's good to see this already coming into effect from huge brands such as Apple.
"While it could be a while before we see self-healing, polymer screens, charging port-less phones are just around the corner with many accessories such as charging tables now readily available.
"Implementing these two features is likely to make phones more durable and in the long run, save the consumer on often costly repairs as well as reducing a device's environmental impact."