Is m-commerce the next e-commerce?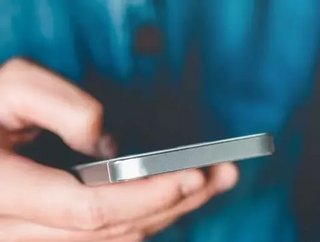 Internet shopping exploded during the global pandemic, with mobile commerce leading the charge. But is m-commerce the next big thing...
The global retail landscape is changing. Since the advent of COVID-19, buying online has become the normal shopping experience, with high streets closed and businesses working hard to maximise their online sales.
Mobile commerce – namely, sales that are conducted entirely over a mobile device, is inextricably linked to e-commerce, the broader term, encompassing the general phenomenon of internet shopping on all devices, from laptops and desktop PCs to smartphones and tablets.
But m-commerce is no passing trend and has been steadily growing in popularity for the past decade as companies developed their websites, making them responsive to mobile devices, which then became the most popular internet browsing tools.
According to a recent report by , sales carried out over the internet by a mobile device, are set to account for 54% of all e-commerce sales in 2021. Other data suggests m-commerce online spending in the US has been increasing steadily, with forecasts predicting the total revenue from m-commerce to reach $423.24bn by 2022. Currently, 80% of Americans are regular online shoppers and more than 50% of them have made purchases via their mobile. 
But m-commerce isn't just about retailer websites and apps. It also refers to sales carried out via social media, which is gaining in popularity. So far in 2020, data from , a digital agency that specialises in world-class e-commerce experiences, suggests 55% of consumers have made an online purchase via their mobile after discovering it on social media. Furthermore, 90% of consumers who purchase via a mobile store use their mobile devices to research products and services. 
, Co-Founder, , an e-commerce platform that powers reward programmes, says, "Mobile traffic has already overtaken desktop traffic, and we are seeing mobile sales approach desktop sales."
He adds, "Retailers with a mobile first mentality will outperform those that treat mobile as a second priority. This mobile first mentality applies to everything: web design, email layouts, reward programs, and more."
Reasons to like m-commerce
Accessibility: Shopping through a mobile device is convenient – especially if users have a relatively up-to-date smartphone with high-speed connectivity. Retailers now offer convenient apps specially designed for mobile use, making transactions simpler, safer and faster. Shopping for products isn't just about visiting the seller's online store. Sellers can market and make sales through a variety of portals such as Instagram and Google Shopping.
Security: M-commerce also offers greater levels of security to customers than website e-commerce, which can lack stringent enough encryptions. According to the merchant services provider , credit card fraud in 2018 resulted in more than $24bn of losses. M-commerce transactions conducted over mobile phones, meanwhile, have the potential to use device identification as a second layer of security. The latest mobile devices also use biometrics tech including facial recognition and iris-scanning. These can be a security feature in the m-commerce app.
Marketing: One clear sales and marketing advantage m-commerce has over e-commerce involves push notifications. While spam from retailers landing in an inbox becomes a negative association, push notifications are considered a more effective marketing tool that is less intrusive for the customer. Push notifications also have an opt-in rate of 67% which indicates their success in capturing the mobile user's attention. 
Operating a retail business that uses m-commerce apps, enables better global reach for companies. Not only that, but mobile shopping collects better-quality data from customers than traditional stores and enables the store to maintain connectivity with the customer once the transaction has finished.
Scalability: Retailers can scale their businesses more easily because of better accessibility of insights, being able to sell through different channels, and by being able to increase marketing in targeted areas, as and when it's required. SMEs can easily harness the convenience of online shopping and even face to face transactions by using mobile payment machines to complete sales and issue receipts. 
Experts believe e-commerce, as the broad term will always be with us. But m-commerce is becoming an increasingly popular form of business, not just with customers, but sellers too. 
However, businesses have their work cut out for them, as millennials are less likely to put up with a slow m-commerce outlet than older generations. And size matters – screen size that is. According to a survey by , bounce reports show that the younger generation craves instant gratification in terms of services – and they are especially impatient when it comes to mobile screens with only 26% of 18-to-24-year-olds prepared to wait 4-6 seconds for a product to load. The number is closer to 50%, however, if they are waiting for a product to load on a desktop. 
Merchant Savvy's report noted: "The smaller the screen size, the larger the cart abandonment rate. Despite more users using mobiles to make purchases, they are more likely to fail to complete purchases compared to desktops."