The factors fuelling fintech and insurtech mobile app growth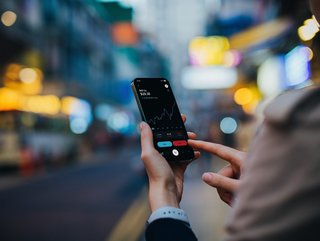 Fintech and insurtech mobile app growth
Mobile Magazine explores the next phase of fintech and insurtech apps, and the unexpected use of gamification to level up their engagement metrics
In the ever-evolving world of finance, the fintech and insurtech app markets have proven to be one of the most successful and fastest-growing customer solutions.
Meeting new needs and responding to the changing ways we use our mobiles, this sphere is consistently evolving. This is not only in terms of the technologies that are used, but also in the way that app providers position themselves to accommodate shifts in user behaviour.
In short, fintech apps are a prime indication of the financial industry's technological innovation and its trajectory for future developments.
So, what has driven the global rise in fintech and insurtech apps, and what are the trends that are set to continue fuelling the pace of this market's growth?
The rise of fintech and insurtech apps
During COVID-19, fintech was able to flourish. In this period, global fintech investment reached US$44bn in 2020 (a 14% increase from 2019) and an even more dramatic increase of US$102bn in 2021.
Just a few decades ago, the parameters of what services a bank or insurance firm would offer were fixed and predictable. But now, the advent of financial management apps has broaden the field dramatically.
For companies in the finance and insurance industries, these apps have served as an invaluable CX tool. Whether developing their own branded apps or forming partnerships with finance app developers, these additions have proven to be exceptionally popular among consumers.
For example, in 2022, the year's Top 10 mobile banking apps (by number of downloads) was led by the Brazilian app Nubank, dominating the field with 50 million downloads. This was followed by the UK's Revolut (with 21.1 million downloads), PicPay (with 20 million downloads) and C6 Bank (17.9 million downloads).
The next phase of app innovation
Today, CX apps are no longer a nice-to-have add-on – for most consumers, they are an expectation. As a result, this is a shift that service providers need to be firmly committed to.
"As the cost of living crisis continues, the money management sector will grow even more competitive in 2023. With more choices available than ever for consumers, companies will have to fight for new users with innovative functionality and smart marketing techniques to attract and retain users," explains Silvio Peruci, Managing Director at App Radar.
"The app market has always been a competitive one. Tough economic times will undoubtedly make it even more so. Whether it's money management, investment or crypto, app developers and marketers will have to zero-in on their target audience and make sure their brand, app functions and marketing are all aligned to what their audience is looking for."
Although many imagine that the threat of recession would act as a blockade to finance apps, Peruci predicts that the current climate will spur even greater advancements in the field.
"Historically, as competition increases, tough economic times breed more innovation. After all, the previous global recession is known to have given birth to fintech as we know it today," Peruci adds.
"So, it will be interesting to observe what innovations this new incoming recession will bring with it."
According to App Radar's analysis of finance app trends, the popularity of money management apps is continuing to soar.
Taking UK trends as an example, Peruci outlines that "apps with money management functionality have gained 9 million Android users in the period 1 January to 31 August 2022 and experienced an average user growth of 22% – a 40% increase when compared to the same period in 2021".
Adopting a gamification mindset
One of the key factors fuelling the success of money management apps is the concept of gamification.
Gamification is the process of using game-like elements – such as reward badges, points, levels, user progression and so on – to encourage customers to use an app. Although the translation of this into financial apps might not seem immediately obvious, this approach is proving key to boosting customer engagement.
Lauren Berkemeyer, Vice President of Marketing at YuLife, explains how this insurance application platform is using gamification to drive engagement and promote regular, long-term app usage.
"We're helping drive healthy habits through game mechanics," says Berkemeyer.
"We play in the employee benefit space. We are providing group risk insurance, group life insurance and income protection, and we're doing that by incentivising healthy behaviour via great tech."
According to Berkemeyer, although companies are investing heavily in employee benefits tools, they often achieve a low engagement rate among the employee population. This is because these apps, she asserts, "are built in a way that doesn't incentivise and motivate".
So, addressing this gap, Berkemeyer advises that the key to resolving this issue lies in encouraging users to implement these apps into their everyday habits. And, one of the most effective ways to drive engagement and participation is by applying game mechanics and game theory.
"This is what's happening in the space of what I'm calling, 'the self-motivated wellbeing tools'. Some users are your yoga bunnies, people who are going to the gym, and those who already get up and say, 'I want to do those 10,000 steps'. But, where you make real change is by getting the person who's doing 1,000 steps to do 2,000. And that's definitely not by just giving them big quantity targets," Berkemeyer explains.
"This is not possible without tech that incentivises and motivates through game mechanics. After all, no one else has really been able to do this in a way that has driven that high level of participation."
So, how has gamification played into this model? Berkemeyer says that, in this approach, there are three main areas that need to be considered. Firstly, it's the action itself.
"When you talk about action, action doesn't just mean, 'do 60 minutes of meditation a day'. Action is about simplicity and accessibility. Action is really about making the actual activity attainable. Then, that will drive better participation."
Secondly, there's motivation.
"And that is where you unlock a much larger population beyond your usual gym-goers. Everyone needs motivation," Berkemeyer asserts.
"People are motivated in different ways, but what we've found is that reward-based incentivisation is really critical. This could be in the form of financial rewards or in the form of social impact."
"You have to give that motivation to encourage the action, and this is very much an underlying principle of game theory and driving that engagement."
Finally, the third component is nudges, also referred to as 'triggers'. So, how can you use technology to nudge people into maintaining engagement?
"We do that in a series of ways," Berkemeyer explains. "It could be for duelling colleagues who have a competitive spirit, and a leaderboard is the best form of trigger during an event."
"Tech is enabling all of this to happen. And, obviously, there's a huge power of community within that mechanism of nudging."
Berkemeyer describes how, through this approach, YuLife is seeing unprecedented levels of engagement in the employee benefits space.
"What I am particularly proud about is the fact that we're getting monthly active users of about 44% on average. And, I don't know if you've ever looked into the monthly active users of a health and fitness app, but it's usually around 4%. So, it's great to be in this B2B landscape, really helping to drive change and healthy behaviours among such a large employee population."
"The simple act of using those game mechanics is really driving and triggering that engagement in a new, meaningful way."