Cable Collaboration: A Path Forward For Mobile Convergence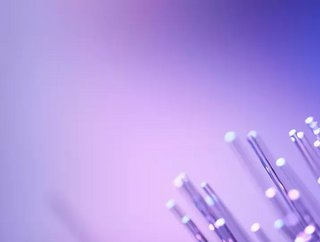 Chris Bastian, CTIO at SCTE, takes a closer look at how cabling companies and telecoms can foster a more collaborative, symbiotic relationship.
Chris Bastian​ is the CTIO of ​SCTE, a subsidiary of CableLabs and not-for-profit member organisation driving the acceleration and deployment of cable technology. Chris spearheads SCTE's award-winning Standards program, the only ANSI-accredited standards developing body in the industry. Prior to joining SCTE, Bastian spent 30 years at for-profit telecommunications enterprises, including 15 years in leadership roles at Comcast. 
One of today's most complex business challenges is the speed of adaptation: how to adopt new technology without risking service disruption. How to embrace a new service or audience without alienating loyal customers. How to integrate disparate components – not only to elevate the user experience but to simply keep pace with increasingly tech-savvy consumers and their increasingly sophisticated expectations. 
For many companies in the telecommunications space, the most pressing adaptation is mobile convergence. Put simply, mobile convergence integrates wireline and wireless networks to optimise and strengthen networks, reduce operational costs, and create and expand service and business opportunities. 
Consumers may not recognise the term mobile convergence, but they can certainly describe it. No matter where they are or what device they're using, consumers simply want "the internet" to work. Mobile convergence fulfills this need, offering a streamlined path to connectivity and the flexibility necessary for constant and reliable access.
In areas where mobile convergence is mature, it consistently delivers a host of advantages: increased reliability, speeds, capacity, and more. As a result, mobile convergence also leads to a lower level of customer churn. Consumers have shown time and again that they want an easy, consistent technology experience and in many cases, they will remain loyal – even pay a premium – for that convenience.
Convergence Through Collaboration 
Capitalising on mobile convergence, then, should be a win-win: a symbiotic relationship that produces more satisfied users. Initial strides have been made, but can cable and mobile really come together to deliver on this promise? 
The answer in many respects is "yes." SCTE, a subsidiary of CableLabs and the industry's home for applied sciences, is demonstrating industry collaboration through the formation of its Generic Access Platform (GAP) working group. GAP's role is to define common interfaces within fiber node housings that support the convergence of wireline and wireless by accommodating DOCSIS, PON, Wi-Fi, 5G, and business services.
All that remains is execution. There are two general business models for telecommunications companies pursuing mobile convergence: one is that of a mobile network operator (MNOs) and the other is a mobile virtual network operator (MVNO).
Mobile Convergence Playbooks
An MNO is a wireless communications provider that owns or controls all the components of the service, including the wireline and wireless network infrastructure. MVNOs are wireless communications providers who do not own the wireless network infrastructure over which it provides its services. It obtains usage of that wireless infrastructure through a business agreement with an MNO.  
The MVNO model grew popular in the 1990s, when Europe's telecom industry experienced the perfect storm of new (2G) network technology, rapid growth of wireless subscribers, and new regulatory compliance designed to spur investment. Years later, the MVNO model has gained a foothold in regions throughout the world. 
Truthfully, these are simplified definitions for the basis of comparison. Many of the largest telecom companies are better categorised as "hybrids," offering mobile services through MVNO agreements while building out their own mobile networks in select regions. Others started with one approach and shifted strategy as the landscape of the industry evolved. Comcast, for example, once operated its own mobile network in the 90s. Today, the company uses the Verizon Wireless 4G LTE network for the mobile portion of its "XFINITY quad play bundles." 
In the UK, Virgin Media offers a quadruple play service marketed as "the simplest way for customers to get all their household communications from one provider." What many customers don't know is that Virgin has built parts of its network through strategic partnerships with other operators. What we've learned over the last several years is there is no one-size-fits-all solution to mobile convergence. While a hybrid approach may seem more complex for service providers, in the end, it often enables a better experience for end users. 
The success of mobile convergence is dependent on cable and mobile's willingness to work together and possibly the impetus for more robust, ongoing collaboration. For example, cable already provides cellular operators with a sizable portion of backhaul connectivity—more than half of all backhaul traffic in some service areas of the US—demonstrating that going it alone is not always the most efficient business decision. It's understandable to categorise cable and mobile operators as competitors, but that oversimplifies their relationship—and more importantly, its potential.
The Future of Connectivity
As many before me have pointed out, connectivity has become synonymous with modern life, and the prevalence of "intelligent connectivity" will only grow as technologies like IoT, artificial intelligence, virtual reality – and the laundry list of their potential applications – continue to transition from concept to reality. 
Mobile convergence represents a mutually beneficial partnership between cable and wireless operators, a path forward for the future of telecommunications. As consumer demand for faster speeds, stronger security, and seamless user experiences intensifies, the question of convergence will no longer be "If" but rather "How?" 
Distributed access architectures and virtualisation will enable advancement in the short-term, while DOCSIS 4.0 promises to transform connectivity with hybrid fiber coax (HFC) networks and will be a key component in the 10G platform, cable's next-generation broadband network. At the end of the day, all connectivity requires hardwired infrastructure. With x-haul agreements, the underlying strength and growth of cable and mobile networks are one in the same.
Mobile convergence is undeniably a factor in the future of connectivity and will be among the many topics being discussed at this year's SCTE Cable-Tec Expo® 2021, taking place from October 11 to 14. More information can be found at expo.scte.org.