Inside the intelligent connectivity convergence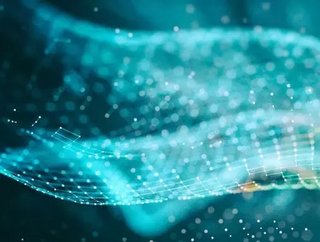 AI, 5G and the IoT all have the power to radically alter our lives, but in combination, the effects have the potential to be even greater...
With the power to redefine the relationship between the public sector, enterprise and consumer, intelligent connectivity is set to be the trend with the most profound impact on both our economies and daily lives over the coming decade. This month, Mobile World Magazine is taking a closer look at the forces driving this technological convergence, the industries being most heavily affected, and speaking to some of the experts at the forefront of its application.
Global industry and commerce is undergoing a radical transformation. As every element of the modern enterprise, from manufacturing and marketing to procurement and the supply chain becomes increasingly digitalised, the rapid advancement of Industry 4.0 is allowing companies increased visibility, flexibility and resilience across the entire value cycle. In the public and private sectors, the exponential proliferation of Internet of Things (IoT) technology, coupled with advances in artificial intelligence (AI) and big data processing, all supported by rapid 5G connectivity from the network hub to the edge, is having a transformative impact on the ways we work, relax, travel and access services in our cities. 
While technological advancements in AI, IoT and 5G have a pronounced impact individually, in combination they promise to deliver even more than the sum of their discrete parts. This synthesis of thinking machines, ultra-fast networks and billions of connected devices is known as "intelligent connectivity". 
Chinese telecom Huawei , in a report released last year, that the combination of these three technologies will stimulate the development of numerous capabilities in the transport, entertainment, manufacturing and public service sectors. In an interview with Huawei, enthused that, "Intelligent connectivity will have a significant and positive impact on individuals, industry, and society, marking the beginning of a new era defined by highly contextualized and personalized experiences," adding that intelligent connectivity will drive the incorporation of augmented and virtual reality into the entertainment industry, drone fleet adoption in ecommerce, and further elevate the role of virtual assistants in our lives. "New 5G networks, AI, and the upscaling of the IoT will change the world, intelligently connecting everyone and everything to a better future," he said. 
In an interview with Mobile World Magazine, , affirmed the sweeping impact of the potential synergies between IoT, 5G and AI. "At Orange, rather than 'Intelligent Connectivity' we talk about 'Ambient Intelligence', where AI is integrated in a connected environment in service of mankind," Lafond explained. The possibilities of this pervasive digitalisation are based on the exponential growth of IoT adoption, connected by high-performance, secure networks. "Linked to each other, they make a coherent whole and make it possible to provide a concrete response to collective and individual needs. The AI will thus be able to analyse their data in order to create new services useful to everyone and the business sector, while also ." 
Intelligent Connectivity in the Time of COVID-19
The ongoing COVID-19 pandemic has completely altered the way we live and work on a global scale. The effects are sweeping, transformational, and there is no real certainty that the impact of the pandemic is a temporary phenomenon. 
Huge segments of the global populations have entered into a daring and involuntary experiment with remote work and online learning. In the first quarter of 2020, revenues of video conferencing software company Zoom , with the company's stock rocketing . In a broader sense, global internet traffic skyrocketed in the first month of the pandemic, jumping by in response to widespread lockdowns and travel bans. 
of, believes the crisis is a perfect example of the need for increased intelligent connectivity and of the problems its adoption can solve. "One of the key lessons learned from the COVID-19 pandemic is the importance of network connectivity to our lives. It is critical that we optimise the utilisation of the network and adapt its configuration on-demand to meet our ever-changing needs," he explained in an interview with Mobile World Magazine. "Intelligent connectivity is reliant on a versatile network that offers an extremely high level of responsiveness and customisation. Such a network must be ultra-reliable, highly scalable and able to support a wide range of services including ultra-low latency applications. That's where 5G comes in. Unlike Wi-Fi or 4G, 5G offers the speed, capacity, security and support of low latency needed to make intelligent connectivity a reality." 
Intelligent Manufacturing
The application of intelligent connectivity to the manufacturing and industrial sectors is probably the most advanced use case. The concept of smart manufacturing - which uses a convergence of big data analysis, automation, robotics and AI - is already delivering value to enterprises through increased efficiency and visibility. 
According to Seferidis, increasingly intelligent connectivity can endow the manufacturing sector with the resilience it needs to survive future crises like the COVID-19 pandemic. "It's in the manufacturing industry particularly where the introduction of these technologies will be truly transformational," he explained. 
"Intelligent Connectivity enables the creation of smart factories, in which operations can be streamlined and modified on-the-fly to optimise the manufacturing process. The level of automation permitted by smart factories promises a host of benefits, including real-time linkages to customer demand forecasts, reliable quality, predictable production capacity and lower cost of production."
The increased connectivity provided by 5G, combined with the intelligent, automated decision-making enabled by AI advances, will prompt a generational leap in IoT technology, towards what the GSMA calls
By streamlining the point of interface between man and machine (and machine and machine), and enabling these interactions to occur in real time, humans will be able to interact with machines and their environments even more effectively using tactile and visual feedback. 
Intelligent Mobility
From logistics and supply chain management to smart city planning and autonomous vehicles, intelligent connectivity is delivering on the promises of a safer, more accessible and efficient world. 
Using low latency 5G connections, networks of IoT sensors and AI decision-making software, intelligent connectivity could be the next step in traffic monitoring and river assistance. Data collected across entire neighbourhoods can be instantly fed into smart traffic management programs, feeding drivers throughout the area crucial information regarding traffic jams, accidents and road works - as well as AI-generated directions to reduce delays. 
Intelligent Payments
"We have this vision of a world where everything, from your phone to the lights in your house and, of course your car, are all connected to one another to make life simpler and safer," explained . Netherlands-based has been working for three years now on the process of elevating the IoT further into the payments sphere, with a particular focus on connected vehicles. "A car is everything, it's your identity. We thought it would be cool if you could use your car to make payments, so we set up a test with a car manufacturer which let the car pay the toll on a toll road. Next we thought it would be good to add parking and charging, so your car is not only your car but also your wallet," Warmerdam explained in a recent interview with Mobile World Magazine. "The issue with that is, of course, security. A connected car can be hacked." 
As 5G enables IoT technology to further permeate our lives, and AI allows for increasingly complex functions to be performed across edge networks, the ongoing issue of security is undoubtedly the biggest obstacle to intelligent connectivity delivering genuine change. In particular, Warmerdam notes, IoT security is an enterprise issue. "Consumers want their devices to be able to pay for everything and don't care so much about the security side," she said. In response, FINN is working on a convergence of the kind of IoT saturation that intelligent connectivity can deliver and the levels of security at which the banking industry operates. 
"We came up with the idea of Banking of Things. It's a software solution where we enable cars to make payments, but combine it with the level of security found in traditional banking," Warmerdam explained to us. 
"Once your car is safe, then it can truly become a digital wallet. The biggest problem with IoT technology is safety. Devices get hacked, data gets compromised, it's a big problem. A traditional bank has security, fraud prevention, identity theft protection and other regulatory standards that it needs to comply with, and that needs to be made the standard with IoT." 
IoT networks have proven over the past few years to be one of the biggest security risks to both the modern consumer and the enterprise. If intelligent connectivity is going to realise its potential, then the IoT needs to be made as secure as a traditional bank.