Virgin Media O2 Business launches UK's first 5G hospital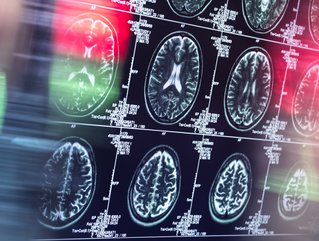 The UK's first-ever 5G-connected hospital is now live in South London. And, projected rollout across the UK is anticipated within the next five years
5G is now live across two wards at Bethlem Royal Hospital in South London. The site is the brainchild of Virgin Media O2 Business and the South London and Maudsley NHS Foundation Trust, who have collaborated to bring about a landmark moment for the UK healthcare sector.
The project is currently in its trial phase, and the team will be testing a number of use cases for clinicians, including IoT technology, AR headsets and AI.
5G in a medical setting - the use cases
The NHS-funded digital health trial will see a private 5G network from Virgin Media O2 Business connect mission-critical hospital activity.
The trial is a collaborative development between the South London and Maudsley NHS Foundation Trust, NHS Digital, Virgin Media O2 Business, Bruhati and Nokia.
The network will be used to implement smart medicine storage and e-observations, as well as enhancing other services that the hospital currently offers.
The futuristic applications of the 5G technology will include:
Handheld devices for clinicians - allowing them to update patient records quickly and easily
An IoT innovation lab and platform - linking smart and monitoring devices to implement connected use cases (such as remotely monitoring the temperature of medicine fridges, and tracking the air quality inside wards)
An AR Remote Expert - to give hospital IT teams access to expert maintenance support in other hospitals
AI Spatial Insights - helping the Trust to plan public areas more intuitively, using anonymised heat maps of crowd movement
5G-connected e-observations (eObs) - to monitor patients' vital signs, giving clinicians access to live observations
The expected benefits of this technology range from saving clinicians time and improving the accuracy and detail of patient records, to reducing medicine waste and improving air quality in the wards.
The purpose of the trial phase is to assess whether these predicted benefits are accurate, and to determine whether smart technologies are safe, efficient and secure enough to implement across all NHS hospitals.
The future of 5G in the UK health sector
The South London and Maudsley NHS Foundation Trust is the provider of the most extensive portfolio of mental health services in the UK.
This pioneering initiative is part of Maudsley Digital Lab's series of digital health and innovation trials, which have been funded by NHS Digital. Virgin Media O2 Business established the private 5G network, leveraging Nokia Digital Automation Cloud.
If successful, this trial could lead to a 5G rollout across the UK's NHS hospitals, within the next five years.
"The NHS has been a cornerstone of British society for nearly 75 years, and today, we're proud to announce the switch-on of the UK's first 5G-connected hospital – showing how next-generation technology can help create a smarter, modern healthcare service for everyone," said Mike Smith, the Large Enterprise & Public Sector Director at Virgin Media O2 Business.
"Our aim is to map out the rollout of wireless and smart hospital connectivity across the NHS estate over the next three to five years. Trials like this are the embodiment of our mission to upgrade the UK, and a clear sign of the role we can play in helping to shape the NHS of the future."