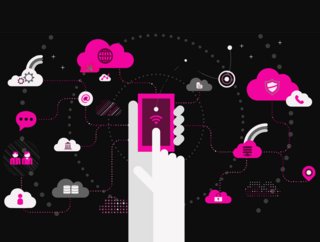 Network managed services are big business. Whether on-premise or cloud-based, the wealth of new tech in telecoms makes seamless integration complex
The telecom system integration market is expected to grow from US$16.56bn in 2017 to US$25.16bn by 2022, at a CAGR of 8.7% during the forecast period.
In a market driven by the increasing need to manage cloud and migration activities, telecom vendors wish to seamlessly integrate their network and IT infrastructure with advanced cloud solutions. High maintenance costs and time consumption are, however, also a dilemma, leading to telecom system integration services being fraught with challenges.
North America is the major market for telecom system integrators with the largest market share, though the APAC region is expected to be the fastest-growing in terms of CAGR, as shown by the increasing commercial investments from telecom companies and communication service providers in the region's emerging economies.
Telecom's main players operating as system integration service providers are IBM (US), Ericsson (Sweden), Nokia Networks (Finland), Tech Mahindra (India), Huawei (China), Wipro (India), Infosys (India), DXC Technology (US), Cognizant (US), HCL (India), Syntel (US), and Stixis Technologies (US).
A major current example is the partnership between IBM and AT&T in the US. The latter leverages IBM's systems integration expertise to build out new services. As part of the deal, IBM's networking solution will benefit from AT&T Business being their primary provider of software-defined networking including 5G, Edge Compute, IoT and multi-cloud capabilities using Red Hat.
TCS technologies crucial to the disaggregated network trend
Rajender Singh Bhandari is Head of System Integration at Tata Communications Transformation Services (TCTS).
Bhandari has over three decades of industry experience in the IT and telecommunications domain, holding leadership positions in technical consulting, project management, managed services and service delivery.
He also points towards Bharti Airtel leveraging a similar opportunity to IBM and AT&T by partnering with Tata Consultancy Services (TCS). Bharti Airtel will pilot and deploy TCS' technology as part of its 5G rollout plans, as per the deal. The Tata Group company has, for its part, developed an O-RAN-based Radio and NSA/SA Core, as well as having integrated a totally indigenous telecom stack.
Speaking on the TCS website, Bhandari says: "Technological advancements like cloudification, virtualisation and the software-based approach, among many others, have completely transformed the landscape for telecom service providers."
He remarks that the lines between system integrators and telecom service providers are quickly blurring, as system integrators expand their scope to offer high availability services that were traditionally only possible through a telecom operator.
"Systems integrators have taken advantage of the rapid transformations and new-age technologies to gain a foothold in the global telecom service marketplace.
"On the other hand, with 5G services being rolled out along with edge computing and network slicing, several service providers are looking to develop new professional services and IT services capabilities. They have natural and unique advantages in terms of access to varied data sources at scale."
Bhandari considers technology to be at the heart of network automation.
"By leveraging artificial Intelligence/machine learning, they can automate network operations, enhance customer experience, and develop innovative business models that give them a competitive edge. However, developing these portfolio components involves extensive use of software skill sets, including virtualisation, automation, and orchestration, traditionally associated with system integrators."
With TCS well placed to help, Bhandari insists "there is an opportunity for telecom operators to acquire system integration capabilities (either inhouse or through the right partner) to go up the value chain and launch new products and services to witness stronger revenue growth and deliver superior customer experience".
5G private networks the future of enterprise
As telecoms are beginning to adopt professional system integrators to efficiently integrate network security and network monitoring solutions within their existing network infrastructure, professional system integrators facilitate the telecom industry by reducing the risks associated with integration and offering stability to the network infrastructure.
This transition includes the migration from a wired to a wireless network, IPv4 (32 Bit) to IPv6 (128 Bit and more compatible for mobile), and the evolution of 5G.
Bhandari suggests there's a "growing need for telcos to go beyond offering commoditised voice and data services to add new revenue streams and provide digital experiences to their customers."
Edge computing enabled by 5G is, he argues, a "perfect opportunity for communications service providers (CSPs) to offer innovative services to subscribers and enterprises".
Enterprises are seeking 5G-enabled private wireless networks to support their communication requirements, with a low-latency experience vital to a positive customer experience.
Bhandari adds: "While several models are being explored worldwide, systems integrators are likely to play a crucial role in helping enterprises accelerate their 5G private networks journey. There are significant interoperability issues ,and telecom operators lack the skill sets to put everything together. For instance, Telefonica Tech has recently collaborated with Microsoft to offer private 5G and on-premise edge computing to meet the needs of enterprises."
Similarly, according to Bhandari, network slicing is a key aspect of 5G.
"A private network, once created, can potentially back feed to the telecom network to expand and enhance its network coverage. There is a role for multiple orchestrations of use cases".
Telcos may not want the burden of being system integrators
Gary Smith has been the CEO at transport networking technology specialist Ciena for almost 20 years, building its business with the hyperscale cloud platforms such as AWS, Google and Azure.
Speaking to telecomtv.com, Smith says: "Network operators are keen to break down the 'walled gardens' of traditional, closed networking systems and embrace best-of-breed disaggregation, but they really don't want to take on the role of systems integrator and be burdened with stitching together multiple networking elements from different suppliers."
Smith suggested that telcos wish to break free from the constraints of closed, inflexible systems but still prefer everything to be pre-packed.
"The trend towards disaggregation, this is always a consideration, but for a lot of the service providers, they don't want to have to be the systems integrator, and, certainly towards the edge of the network, it's just not worth it for them.
"Because the economics are such that you can package and bundle all that together – it's a lot easier for them operationally. There's no benefit to splitting it all out, provided they've still got the high-level software control and they're not tied into the classic sort of monolithic operating systems."
"As ever, operators wish to avoid the dreaded 'lock-in' and maintain an element of flexibility and 'not a walled garden'," according to Smith.
"They don't want to be tied from a software point of view to some customised, closed piece of software," Smith adds.