RootMetrics names EE best UK network for the 19th time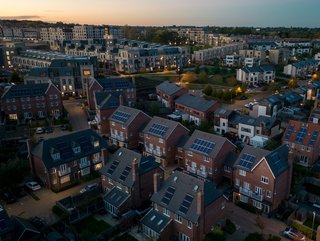 RootMetrics, the independent network testing firm, has named EE the number one network in the UK for the 19th time, following its extensive 5G expansion
Following UK-wide testing, RootMetrics said that EE came out top.
RootMetrics named EE the best overall network across England, Scotland, Wales and Northern Ireland, and across 14 out of the 16 UK areas measured, including Belfast, Glasgow, Leeds and London.
The network is leading the field in a number of key measures, including network quality nationwide, performance, reliability, speed, data, calls and texting. In fact, testing revealed that EE clocked UK-wide median download speeds that were twice as fast as its closest rival (with a median average download speed of nearly 60Mbps).
This latest result means that EE has been awarded the UK Overall RootScore Award for the ninth year running.
EE's UK 5G expansion
The recognition comes after extensive investment from EE into its UK network and 5G coverage.
In fact, EE's 5G coverage has reached more than 60% of the UK's population, in less than four years.
Following the announcement of the award, EE named 19 new locations where it has introduced 5G. These are:
Abergavenny / Y Fenni
Banbury
Basildon
Beverley
Chepstow / Cas-Gwent
Coatbridge
Corby
Cwmbran
Immingham
Llanelli
Margate
Preston
Reading
Shrewsbury
Slough
Tewkesbury
Warrington
Windsor
Wishaw
"It's a remarkable achievement to be named the UK's best network for the nineteenth report running," commented Marc Allera, CEO of BT's Consumer Division.
"The work keeps going as we look to maintain the significant investment required to ensure the rollout of our 4G and 5G networks continue to deliver for our customers."
As it stands, EE is the only network that has announced plans to make 5G available anywhere in the UK by 2028.
The network aims to achieve this ambitious target through a combination of permanent 5G coverage across 90% of the UK landmass and on-demand solutions available to the remaining areas.