Mobile operators could save $10mn in annual energy costs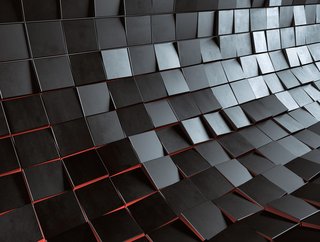 New sustainability research, published by Enea, has revealed that the average mobile operator could reduce its network energy consumption by over 10%
A report from Enea has outlined how operators can cut 10% of end-to-end network energy consumption and make annual savings of up to $10mn by deploying more effective traffic management on the RAN.
Video streaming and the rising global data demand
The report highlights the growing demand of video-based content, and how it is contributing a significantly high share of data volume.
As such, the radio access network (RAN) currently accounts for 73% of energy costs for the average mobile operator, with video content accounting for up to 70% of the data volume.
And so, as network speed and functionality improves, data and energy consumption will increase further.
If this remains unchanged, it will create a serious problem for operators, as it will quickly become more difficult for them to fulfil their ESG objectives without compromising user Quality of Experience (QoE).
In fact, mobile data is seeing a staggering 32% CAGR.
"We see video streaming and gaming as key drivers of this growth," comments Fei Liu, Industry Analyst at ABI research.
"As such it is essential to consider how these flows can be optimised for delivery both in terms of resources used and user experience."
Enea's traffic management solution, to make video content streaming more sustainable
Within the report, Enea outlined how its traffic management solution can help mobile operators to enhance their operational efficiency.
The tool automatically optimises video content streaming in real-time so the amount of data being transferred can be reduced without affecting QoE.
According to the research, once deployed, the solution could lead to a 20% reduction in the amount of data needed to deliver video at the same perceived quality. This represents average energy savings of over 10% across the network.
Based on the average wholesale price of electricity, this could save a typical operator $10mn every year.
The Enea 5G Service Engine works by being able to differentiate between 4G and 5G traffic, allowing video streaming flows to be automatically optimised independently of the content provider or end-user.
According to the report's findings, by managing the network so that fewer bytes are transferred to individuals for an experience of the same perceived quality, operators will be able to onboard more users and allow their network resources to go further. In a video-heavy traffic environment, this will be key in future-proofing network services.
"Operators need to deliver a quality network experience to end-users to be competitive, but they also have to contend with rising costs due to energy prices," explains Osvaldo Aldao, VP and Head of Telecom Product Management, Enea.
"These costs can't be simply passed on to the end-users. The Enea traffic management solution is the answer to maintaining a great user experience and handling high density traffic like Video; this means the data volume is reduced, and this will directly drive down the energy consumption."