Deloitte director latest to join Cloud & 5G LIVE line up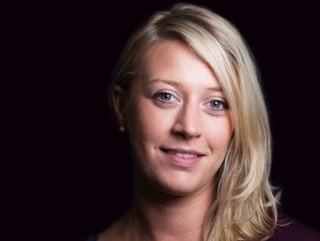 Jessica Ellis, Director of Applied 5G at Deloitte. Credit: LinkedIn
Jessica Ellis, Director of Applied 5G at Deloitte joins The Future of 5G panel at Cloud & 5G LIVE, which takes place on 11 and 12 October 2023
Strategic leader driving adoption of advanced network technology solutions Jessica Ellis is the latest to be revealed in joining the line up of speakers set to take to the stage for Cloud & 5G LIVE, which is a little over a month away.
More industry leaders are set to join the Cloud & 5G LIVE line up - forming panels and leading keynote and fireside chats - in the run up to next month's event.
She joins Ravi Kumar Palepu for The 5G Leaders Forum at 3:20pm BST on 11 October, with the final speaker making up the panel still yet to be revealed.
You can view a round up of all the currently revealed speakers at Cloud & 5G LIVE here, with more set to be announced as the event draws closer.
Who is Deloitte's Jessica Ellis?
Ellis, Director of Applied 5G at Deloitte, has been in post since June 2022 following a varied career spanning a number of industries, including a joint venture between Bristol City Council and the University of Bristol named Bristol is Open (BiO), one of the world's leading smart city organisations. She has also worked the British government's Department for Digital, Culture, Media & Sport (DCMS) working in urban connected communities and 5G testbeds and trials. She also held a position at B2B marketing firm Proctor and Stevenson and the Oakwood Media Group.
In 2021, Ellis was named in the UK's Top 100 5G influencers for 5G futures by Total Telecoms for her creative thinking and drive to encourage the adoption of 5G and to develop sustainable innovation in business operations. Ellis has a self-proclaimed infectious enthusiasm for digitisation and connectivity on both a technology and human level.
Ellis joined 5G leaders on the Cloud & 5G LIVE stage at Tech LIVE 2022 for the Opening up the 5G discussion.

Joined by Amir Abdelazim, Expert Partner at Detecon International, Jeremy Spencer, Marketing and Communications Director at BAI Communications and Paul Gowans, Global Director 5G at VIAVI Solutions - who has also been revealed as a return speaker for Cloud & 5G LIVE 2023 - the panel's wide-ranging discussion covered topics including commercial partnership strategy, R&D and the future of 5G, how to reach net zero in the world that commands more power to run and network infrastructure challenges, to name but a few.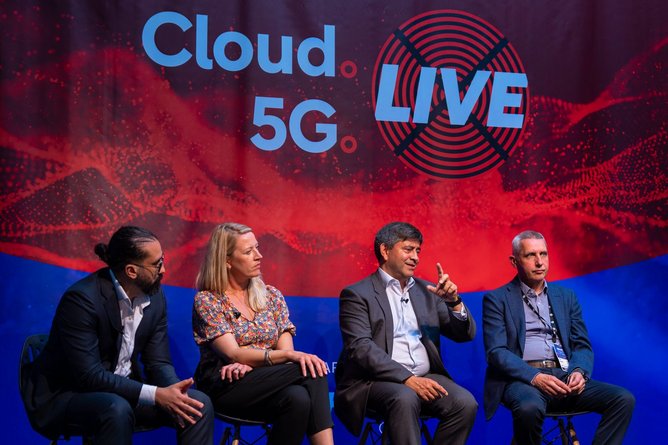 5G Panel discussion with Amir Abdelazim, Expert Partner at Detecon International, Jessica Ellis, Director of Applied 5G at Deloitte, Jeremy Spencer, Marketing and Communications Director at BAI Communications, and Paul Gowans Global Director 5G at VIAVI Solutions on the Cloud & 5G LIVE stage at Tech LIVE 2022
It was a high level and exploratory insight that tempered the excitement of 5G possibilities with the cautionary message that it is very much in its infancy, and will require a collective effort and technological advancement to reach its potential.
You can get your FREE ticket here.
What to expect at Cloud & 5G LIVE
Coming to you this October, Cloud & 5G LIVE makes a triumphant return - this time as an exclusive two-day virtual event for industry leaders.
Join Cloud & 5G LIVE on 11 and 12 October as the brightest minds in Telco, Cloud, 5G, AI, and Sustainability grace the stage.
With more than 1,000 attendees expected to beam in from around the world for the virtual event, Cloud & 5G LIVE presents a unique opportunity for knowledge sharing, learning, and networking with industry professionals from all corners of the globe.
The conference, streamed via Brella, will feature engaging keynote speeches, panel discussions and live Q&A sessions with industry experts.
Throughout the event, attendees will have the opportunity to network with inspiring and motivational leaders from the world's largest companies, forge new business connections with potential future partners, seek collaboration opportunities and gain personal and professional development through the range of workshops and speaker sessions.
Cloud & 5G LIVE started as a stage at Tech LIVE 2022, live from Tobacco Dock in London. But this year's instalment marks the first fully-virtual incarnation of the event.
Five themes will guide attendees through this year's bumper two-day event: The Future of Cloud Computing, The Future of 5G, Women in Cloud & 5G, Cloud & Infrastructure, 5G Network Transformation.
Day one will cover the vast and ever-evolving subject of 5G, followed by cloud and sustainability across day two.
More information will be available at Mobile Magazine and Cloud & 5G LIVE in the run up to the event.
******
For more insights into the world of Mobile - check out the latest edition of Mobile Magazine and be sure to follow us on LinkedIn & Twitter.
Other magazines that may be of interest - Data Centre Magazine.
Please also check out our upcoming event - Cloud and 5G LIVE on October 11 and 12 2023.
******
BizClik is a global provider of B2B digital media platforms that cover Executive Communities for CEOs, CFOs, CMOs, Sustainability leaders, Procurement & Supply Chain leaders, Technology & AI leaders, Cyber leaders, FinTech & InsurTech leaders as well as covering industries such as Manufacturing, Mining, Energy, EV, Construction, Healthcare and Food.
BizClik – based in London, Dubai, and New York – offers services such as content creation, advertising & sponsorship solutions, webinars & events.