Dell and Fujitsu announce global Open RAN collaboration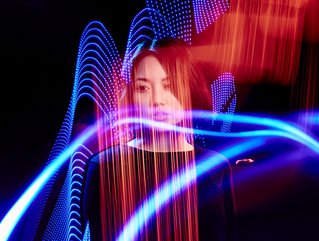 Dell Technologies and Fujitsu have joined forces, in a new collaboration geared to accelerate the adoption of Open RAN networks among the world's CSPs
Dell Technologies and Fujitsu are now working together, to devise solutions that will help communications service providers (CSPs) accelerate the global adoption of open radio access network (Open RAN) solutions, and ensure a simplified deployment.
Supporting the global deployment of Open RAN networks
Through this collaboration, solutions will be developed to help CSPs design open networks.
The two telecoms giants have collaborated on a number of Open RAN solutions and initiatives, including:
Fujitsu's carrier-grade Open RAN compliant radio units have been integrated with the Dell Open RAN Accelerator Card. In so doing, this creates high performance technology, enabling Open RAN to be deployed as efficiently as possible.
Similarly, a joint reference architecture is being created, which combines Fujitsu's open networking expertise and radio access network software with Dell's open technologies specialisms. This architecture solution will include Fujitsu's virtualised RAN and lifecycle management software, Dell's virtualised RAN and Open RAN Accelerator Cards, and multi-band RUs.
Alongside this, Fujitsu's 5G Open RAN Interoperability Lab in Richardson will be connected to the Dell Open Telecom Ecosystem Lab (also located in Texas), to create an extended Open RAN test environment.
"With Fujitsu's ORAN technology, we're bringing more value to communication service providers with access to a broad choice of ecosystem partners and price performant technology for their open network deployments," commented Andrew Vaz, the Vice President of Product Management, Dell Technologies Telecom Systems Business.
"We're expanding our partner ecosystem to drive faster innovation and a less costly and more efficient path to open RAN, so network operators can deploy open, 5G networks with confidence."
"Our collaboration with Dell will broaden the growing Open RAN ecosystem, giving operators more power to choose the best components for their network, regardless of manufacturer," added Greg Manganello, Vice Head of the Mobile Systems Business Unit at Fujitsu.
"The innovation and network efficiencies that are inherent with Open RAN technology will also contribute to a more connected and sustainable world."