Nokia bolsters capabilities of MX Industrial Edge platform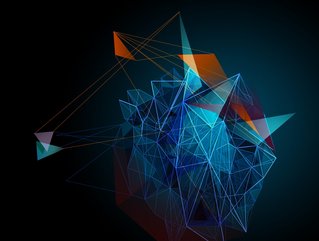 Nokia
Nokia has announced new capabilities for its Mission-Critical Industry Edge (MXIE) platform, to better manage industries' growing digitalisation demands
The new, expanded capabilities of Nokia's off-the-shelf, Mission-Critical Industry Edge (MXIE) platform is designed to help manage the growing digitalisation demands of industries.
Nokia will also make it possible for more enterprises to realise the value of operational technology (OT) data with the introduction of its MXIE in a Hardware-as-a-Service (HaaS) model.
Handling AI, ML and other future compute-intensive applications
As enterprises implement a growing number of Industry 4.0 use cases, such as autonomous robots in a factory or warehouse leveraging real-time situational awareness for safety, or zero-fault manufacturing using advanced real-time video analytics for efficiency, demand is growing for high-capacity, on-premise edge processing.
So, in order to support this shift, Nokia is introducing a new high-performance, high-capacity infrastructure platform from Dell Technologies.
The developments will begin with the Dell PowerEdge XR11 server to further increase the processing power of the MXIE to handle the most demanding and complex workloads, particularly including future compute-intensive applications like AI and ML.
This includes data intelligence analysing real-time OT data at the edge, which will be used to fuel advanced analytics where Nokia continues its technical collaboration with Intel.
By offering MXIE in a HaaS model, Nokia will enable more enterprises to begin their digitalisation journey. This will reduce up-front capital investment, and allow them to benefit from MXIE capabilities on a subscription basis.
"The Dell PowerEdge server family includes high-performance and ruggedised systems designed for deployment in the most extreme environments. The PowerEdge XR11 server with NVIDIA Tensor Core GPU support offers a robust platform for Nokia MXIE and can support Nokia enterprise customers wanting to implement use cases such as widespread automation at remote ports and mines, as well as in factories and warehouses," commented Kyle Dufresne, Global SVP and GM, OEM Solutions, Dell Technologies.
"In 2022 we began building a large installed base for MXIE as it was integrated with the Digital Automation Cloud (DAC) private wireless solution, allowing enterprises to experience how it supports their Industry 4.0 application needs," added Stephan Litjens, Vice President of Enterprise Campus Edge Solutions at Nokia.
"Leveraging Dell PowerEdge servers, we are boosting the processing power and capabilities of the Nokia MXIE to meet our customers' growing demands for advanced Industry 4.0 implementations. Additionally, the new MXIE GPU capabilities will support use cases that leverage AI and machine learning, such as real-time video and OT data analytics. By introducing MXIE in a Hardware-as-a-Service model, we are further lowering the upfront cost of our industrial edge for businesses, to accelerate their digitalisation journey."