Amdocs system remains at the heart of Sunrise operations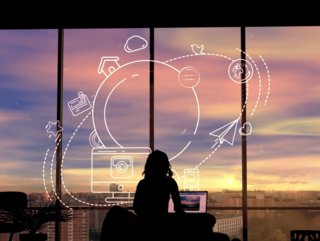 Fruitful partnership set to continue between Sunrise and Amdocs
Riki Efraim-Lederman and Oleg Volpin explain how Amdocs' comprehensive Kenan system is enabling Sunrise to provide a flawless service to the end customer
The successful business relationship between Sunrise and Amdocs stretches back several years, thanks in large part to the excellent Kenan billing system provided by the latter.
When Sunrise recognised the need to upgrade its billing capabilities, the Swiss firm knew it could call upon a tried and trusted partner.
Riki Efraim-Lederman, Division Manager at Amdocs, describes Kenan as "one of the best billing systems out there". She adds: "It's a really powerful monetisation engine that can monetise any product and any business process for any type of customer, from consumer to complex enterprise.
"Kenan can be deployed on-prem or on any cloud with open architecture, standard APIs and pre-built integration, to dozens of systems."
Kenan upgrade takes place without disruption
Sunrise uses Amdocs products in the vast majority of its features. This means minimal customisation is required when Sunrise takes on new products, resulting in absolute alignment between business processes and technical solutions.
Kenan, it must be emphasised, is more than simply a billing system. It provides a whole range of services, including the capability to place new orders and provide new products to customers.
That comes in handy when the variety of services being sold to customers by telecommunications companies is more than just minutes and data.
Amdocs' upgrade of the Kenan system for Sunrise was a smooth process, to say the least – from planning and execution through to post-production.
Oleg Volpin, Division President Europe and Telefonica Global at Amdocs, explains: "To have everything in one system and flawlessly provide, deliver and bill is extremely important to the success of the business. This was a smooth upgrade that provided those capabilities to the end customers of Sunrise.
"You can think of the billing system as the heart; when the heart is functioning, we are healthy people. When the billing system is functioning, the operation of the telecommunications provider is smooth. Kenan is the heart and is allowing Sunrise to operate flawlessly."

Fruitful partnership set to continue
Efraim-Lederman and Volpin are confident the bond between Amdocs and Sunrise will remain strong for many years to come.
"If you think about a telecommunication and media provider," adds Volpin, "you need to do a few things: allow your customers to buy new products from you; address questions or issues that your customer has; and last but not least, you have to generate money by charging customers for the services they purchase. These are the three key services that Amdocs provides for Sunrise."
Amdocs' top priorities for the near future are to harness the power of artificial intelligence and fully transition its systems to the cloud.
Volpin is particularly enthusiastic about the need to embrace AI, or be left behind. "You open any article or look online and everything is about AI," he continues.
"Amdocs has signed a strategic partnership to make sure all the systems provided to the telecommunications industry are intelligent. An operator should be able to optimise the cost, be more efficient and provide what the customer needs."
Read the full Sunrise digital report HERE.