Q&A with Davide Bellini, MD of Accenture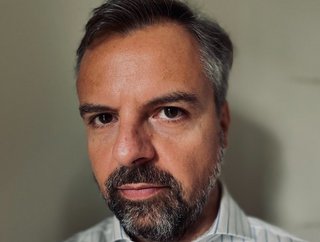 Davide Bellini, Managing Director at Accenture
Accenture's Managing Director Davide Bellini sits down with Mobile Magazine to talk about his career, Accenture's journey and the impact of generative AI.
Across his career spanning more than 20 years, Bellini has comprehensive consulting experience with Tier 1 clients across Europe and Middle East with a primary focus is the communications industry as well as mobile, fix and broadband operators. As managing director, he is responsible for leading the communications and media and entertainment industry in Accenture's Data & AI group.
How would you describe your company and its mission?
Accenture embraces change to create value and shared success for our clients, people, shareholders and ecosystem. We help our clients become the next and best versions of themselves, securing their businesses success for the long-term.
What is the biggest challenge you face in your role?
The biggest challenge I have is ensuring my time and the time of the team is spent effectively on a global scale. In previous roles, I was focused on the local market, but now I must think about how I allocate time to each of the countries around the world, handle the challenges of time differences and think about where and when I travel vs support remotely. As AI and data are so important to successful digital transformations, it's a priority for businesses all around the world so reaching all of them effectively is difficult, but a challenge I thrive on.
Pick out a career highlight
Over 24 years, I can think of many. If I had to choose just one then it would be where about 10 years ago, Accenture launched its Communications, Media and Technology practice in the Middle East covering UAE, Saudi Arabia, and Egypt. It was a once in a lifetime opportunity for me to open a new business in a new market, learning all about a new culture and how to operate and work with clients within that new culture, as well as creating an entirely new organisation. It was an intense, but extremely rewarding period for me.
How CSPs are responding to the unprecedented pace of AI innovation
We're at a pivotal moment right now. Communications industry leaders are extremely aware of the importance of AI to their businesses and are in a position where they must act swiftly in response to the unprecedented pace of innovation. They must determine where they can use large language models to improve specific areas of their business. Our recent Technology Vision 2023 report found that 64% of CSP executives expect AI foundation models to improve customer service and 61% believe these models will accelerate new innovations.
How the sector is experimenting with AI foundational models
Many common challenges in the communications industry can be addressed by easily accessible generative AI solutions that are available now, but most companies will also need to customise models with their own data, to make them widely usable and most valuable to people within their organisation. As such, CSPs are generally focusing on two areas immediately and that's customer care and marketing and sales because it's where they can make significant returns, quickly. That said, there are use cases across almost all CSP business functions from HR to procurement and beyond.
Why CSPs should be adopting AI to deliver better customer experiences
CSPs have been using AI for some years now, particularly with chatbots in their call centres. However, the technology hasn't always produced the desired benefits as the chatbots weren't always able to understand specifically what the consumer query was. Generative AI will prove to be a game changer in that respect because it has been designed to understand complex language. It can be useful in tackling the roughly 70% of customer service communication that is not straightforward and can benefit from a conversational, powerful and intelligent bot, understanding a customer's intent, formulating answers on its own and improving the accuracy and quality of answers.
In the sales and marketing area, generative AI can offer hyper personalisation at little to no extra cost. For example, as we're entering the peak holiday season, the CSP might want to send a message to their customers about roaming offers. Within seconds, messages can be tailored so that someone in France gets the message in French with a picture of the lavender fields in Provence, while someone in Spain gets it in Spanish with an image of Barcelona's Park Güell in the background. These minor changes really help to ensure the individual believes the offer is completely tailored for them.
The importance of responsible AI
AI is neither good nor bad, it's all about how you use it. It's critical that AI technologies are responsible and compliant by design, and that models and applications do not create unacceptable risk for the business. Responsible AI is the practice of designing, building and deploying AI in accordance with clear principles to empower businesses, respect people, and benefit society — allowing companies to engender trust in AI and to scale AI with confidence. AI systems need to be "raised" with a diverse and inclusive set of inputs so that they reflect the broader business and societal norms of responsibility, fairness and transparency. When AI is designed and put into practice within an ethical framework, it accelerates the potential for responsible collaborative intelligence, where human ingenuity converges with intelligent technology. This creates a foundation for trust with consumers, the workforce, and society, and can boost business performance and unlock new sources of growth.
How Accenture is supporting CSPs in this transition
Along with our ecosystem partners, we help clients find the right approach to implement and use AI and large language models to accelerate business value and growth. Accenture was a pioneer in the responsible use of technology including the responsible use of AI in its Code of Business Ethics from 2017 so are well placed to help them put AI into practice in the right way. To help our clients explore how generative AI can benefit their business, Accenture's Generative AI and Large Language Model Center of Excellence (CoE) draws upon the experience and expertise of Accenture's more than 40,000 AI and data professionals, including more than 1,600 professionals dedicated specifically to generative AI.
What are your goals for the next 12 months?
Over the next 12 months, I'll be navigating the generative AI revolution, helping both clients and Accenture to define the best way to leverage this massive innovation to improve the way businesses work, learn how it can help people and change the culture of the industry for the better. I think that in a year from now, we'll sit down and will be able to see with clarity, the trajectory of the innovation, the opportunities, and guardrails for the technology and how we can continue to fully embrace the revolution and continue to see success from its use.