Will Microsoft usurp Google with the help of ChatGPT?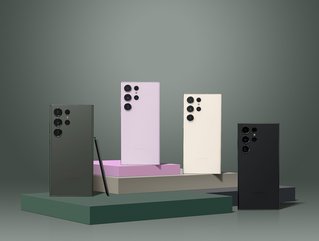 Credit: SAMSUNG
Samsung is rumoured to be considering using Microsoft's Bing as a default search engine in new devices over Google, as a result of increased ChatGPT users
Samsung Electronics Co has stated that it is contemplating a change in the default search engine for its Galaxy mobile phones. The company is said to be exploring the option of using Microsoft Corp's Bing equipped with AI chatbot ChatGPT, switching from Alphabet Inc.'s Google.
The rise of AI chatbots
Since Microsoft enhanced Bing with ChatGPT – which was developed by OpenAI based on generative AI technology – Bing has seen an 15.8% increase in visitors. In contrast, Google was a 1% decrease in visitors during this period.
What's more, Google introduced its own chatbot, Bard, back in February, yet the chatbot was unsuccessful as it answered a number of queries incorrectly. Consequently, Alphabet's shares dropped by more than 7%.
What does this mean for Google?
The potential change would come at the detriment of Google, which currently dominates the global search engine market, as the world's market leader.
Samsung currently contributes to 27.1% of the global smartphone market as of March 2023, with Apple's iPhone contributing to a 28.4% market share.
Samsung has been utilising Google as its default engine since 2010 when it launched its first smartphone equipped with the Android mobile operating system.
It has been estimated that the Samsung contract is worth around US$3bn in annual revenue, while a similar Apple contract, which is up for renewal this year and is worth around US$20bn, is also at stake.
Google currently sits with a dominant position on the market, yet the business will see a significant setback if Apple Inc. decides to follow suit and make a potential change.
According to The New York Times, Google's employees were taken aback in March when they learned that Samsung, a South Korean consumer electronics giant, was contemplating replacing Google with Microsoft's Bing as the default search engine on its devices.
Internal messages reviewed by the newspaper indicate that Google's response to the Samsung threat was one of "panic."