79% say energy crisis will impact sustainability plans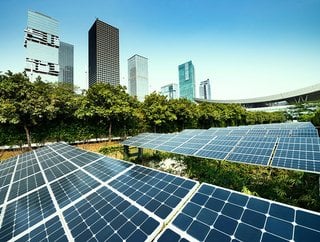 A staggering 79% of IT decision-makers believe that the current energy crisis will have a knock-on effect on their net zero sustainability strategies
The energy crisis has had a profound impact on the entire IT sector, as rising costs threaten the entire operations of almost every business within the industry.
But, according to recent research - published by Telehouse - this crisis could also pose a significant risk to businesses' sustainability strategies.
86% of UK IT decision-makers are implementing ESG contingency plans
The report outlined the extent to which the current energy crisis is affecting organisations' future sustainability strategies.
While 78% of respondents expressed their concern about the knock-on effect that energy costs will have on their goals for achieving net zero, 86% are already putting contingency plans in place to minimise the future impact.
But, interestingly, the research revealed another unexpected, yet equally concerning issue - the sustainability perception gap.
Tech companies' sustainability perception gap
The report's findings reveal a perception gap, the impact of which could derail organisations' sustainability plans over and above that of the energy crisis.
More than a third of respondent organisations said that they have not yet made progress on, or even defined, their sustainability objectives.
The majority (52%) of businesses are not using renewable energy sources, and don't closely monitor their environmental footprint.
And, perhaps most concerningly, while 87% who are confident their IT infrastructure is built to deal with climate change right now, only 67% think it will struggle to cope in the next five years.
Greater strides also need to be made in sustainability reporting, as only 20% of organisations currently focus on Scope 3 emissions and 43% cite room for improvement or little accuracy when reporting the impact of their IT infrastructure against their sustainability roadmap.
As a result, it's clear that there is a gap between what progress organisations believe they are making, and the actual status of their sustainability standards.
It also demonstrates an issue of prioritisation, as organisations show concern about their sustainability future, but many are missing the critical steps needed for the present. Unless this progression is made, it's highly likely that the energy crisis will indeed heavily impact their sustainability targets.
"Our latest research reveals a perception gap among organisations that sustainability drives decision-making when practical steps haven't been taken to enable this in reality. With the energy crisis set to wreak havoc on sustainability progress, businesses will need to explore the benefits of outsourced services to both prevent rising costs and tap into green initiatives," commented Mark Pestridge, Senior Customer Experience Director, Telehouse.

The "Climate Crunch: How IT Leaders are Responding to Energy and Sustainability Demands" report can be downloaded here.