Samsung, KT launch South Korea's first SA 5G network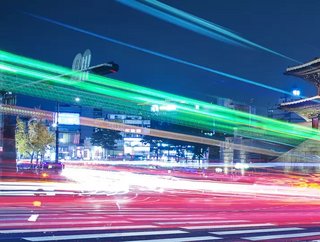 South Korea's first stand alone 5G network is now live after Samsung and KT's launch of the next-generation service. 
South Korea - the world's first country to switch on a commercial 5G network - has made the next big step in its 5G rollout. 
Samsung, the world's leading electronics manufacturers, working in collaboration with one of Korea's major telecom carriers KT Corp, has switched on the country's first commercial stand alone (SA) 5G network. 
"Samsung is proud to play a leading role in placing Korea at the forefront of network technology innovation," said Seungil Kim, Vice President and Head of Korea Business, Networks Business at Samsung Electronics. "Our reliable and flexible 5G SA architecture, powered by our 5G RAN and Core, will enable KT to offer its users the next generation of enhanced use cases and mobile experiences." 
The launch of the SA 5G network builds on the recent collaboration between Samsung and KT to launch Korea's first 5G SA and Non-Standalone (NSA) common core in the operator's commercial network. 
SA 5G is widely hailed as the end goal for the technology's rollout. In order to get 5G networks up and running so quickly, many operators (including KT) initially piggybacked their 5G services on existing 4G infrastructure services. These NSA networks were quicker and cheaper to get up and running, but don't fully deliver on the promised speeds and capacity of 5G. 
Now, however, Samsung claims that KT's new SA 5G network will allow the company to fully realise the potential of 5G communications, noting that the commercial launch "opens up new business opportunities for service providers, enabling them to reduce time-to-service, and accelerate a new generation of use cases and opportunities for consumers and businesses." 
Pressure has been mounting over the past year on Korean carriers to improve the coverage and speeds of their network, following customer dissatisfaction with network performance. Earlier this year, KT - along with fellow operators SK Telecom and LG U+ - ended up facing an $890,000 class action lawsuit over underwhelming 5G coverage and price hikes by "hundreds" of smartphone users that claimed to be unhappy with paying higher prices for "spotty connection" and poor 5G network quality. 
Kim added in Samsung's statement to the press that "By introducing 5G SA services in Korea, we are taking a meaningful step in [Korea's] 5G journey, and look forward to delivering more transformative experiences to customers and businesses with KT.