SK, KT and LG Uplus face legal action over "spotty" 5G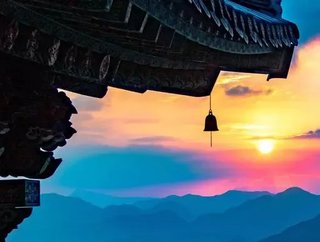 South Korea's largest telecoms are facing an $890,000 class action lawsuit over underwhelming 5G coverage and price hikes...
South Korea's major telecom operators could be forced to pay out as much as KRW1bn ($890,000) to disgruntled customers who claim that their 5G services do not live up to promised standards.
Korea Bizwire that "hundreds" of smartphone users are banding together to bring a class action lawsuit against SK Telecom, KT Corp and LG Uplus in response to paying higher prices for "spotty connection" and poor 5G network quality. 
The first country to launch a commercial 5G network back in 2019, South Korea has garnered a great deal of international plaudits for the speed and comprehensive nature of its national . 
In December, internet speed testing firm Ooklah ranked South Korea's 5G network eighth in the world, with a median download speed of 680.38 Mbps. South Korea is also among one of the world's leading countries in terms of per capita. The country ended 2020 with 11.85mn 5G package subscribers (an adoption rate of around 16.8%), a figure which is expected to cross the 13mn threshold by the end of this month. 
However, so far, has been largely localised to the nation's capital, , as well as a few hotspots in other major cities like Busan, Daejon and Daegu. As is feared across the world, the 5G rollout in Korea is at risk of leaving and disconnected. 
Currently, Korean operators are targeting full nationwide coverage some time next year, but for consumers already paying inflated rates for 5G services in areas where coverage has yet to be rolled out, that isn't good enough. At the same time, customers in areas that do have 5G, are claiming that the coverage that is being delivered falls short of what they were promised. 
As of Thursday last week, approximately 1,000 individuals have expressed interest in taking part in the lawsuit against Korea's major carriers. Kim Jin-wook, a lawyer at law firm Joowon, which is spearheading the suit, told reporters that, in many areas, the 5G services being offered are not offering "a discernible improvement" over existing 4G LTE networks. 
Korean carriers initially advertised 5G speeds as much as 20 times faster than 4G networks but, according to a government report, average 5G networks are delivering speeds only around four times faster than the existing LTE services available. 
"Considering that monthly 5G plans are around 50,000 won more expensive than 4G LTE plans, we expect around 1mn won in compensation for users subscribed to two-year plans," said Kim to members of the Korean press. 
The lawsuit is expected to be filed in May, although the current publicity may point towards a cash settlement before it reaches court. 
There is a precedent for consumers in Korea successfully suing telecom companies for misleading 5G promises. In October of 2020, the consumer advocacy group, the Korea National Council of Consumer Organisations, recommended that carriers pay around 350,000 won to each consumer experiencing mediocre service quality. 
It's also worth noting that this is not a uniquely Korean phenomenon. In Europe, a report released in December of last year found that telecoms in the region were guilty of misleading consumers about the potential of 5G networks in order to encourage users to upgrade their services. The FTTH Council Europe called upon policy makers to intervene on behalf of the consumer to place restrictions on the claims that telcos can make about their networks' speeds.