Seoul: exploring the capital of 5G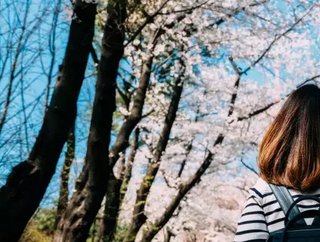 Home to the world's first commercial 5G networks, Seoul is a pioneering testbed for the next generation of telecommunications technology...
The race is on. Around the world, mobile operators and telecom companies are battling it out in the competition to shape global telecommunications architecture for the next decade. 5G networks are beginning to saturate our cities, powering expanded IoT applications and the next generation of commercial mobile devices. 
As South Korea's capital and largest metropolis, Seoul has become the epicentre of the country's 5G ambitions. As of early May, the city was host to . As of April this year, the country as a whole achieved , far ahead of most its closest competition, with more than accessing commercial networks at the beginning of June (second only to China for number of subscribers). South Korea's President, Moon Jae-in and a 5G-based export industry worth $73bn by 2026. The country's three leading telecom companies, , , and, announced in March that they would continue to drive adoption with a combined investment of more than $3.3bn into their networks by the end of 2020, and are in their 5G networks by 2022. As the competition heats up around the world, Seoul is fast becoming the blueprint for 5G adoption. This month, Mobile World Magazine takes an in-depth look at the capital city of 5G. 
The 5G space race - a brief history
Early last year, some of the world's biggest telecom companies, including AT&T, Verizon, SK Telecom and KT Corp, all piled over the finish line of a sort of telecom space race. The goal: lay claim to ownership of the first commercially active 5G network in history. The winner? Well, it . 
When South Korean carriers SK Telecom and KT Corp said they would switch on their networks in April of last year, Verizon moved up the scheduled launch of its own network by a whole week, which the - managing to do so by mere hours. When the dust settled, all companies involved said that they'd won, and AT&T claimed to have achieved victory back in December of 2018 by launching 5G mobile hotspot devices in 12 American cities. The others responded by saying that mobile hotspots don't count, and that connecting an actual phone is the criteria for a commercial 5G mobile network. AT&T disagreed - obviously. 
Bragging rights and national pride (Donald Trump chose that week in April to "as soon as possible" or be left behind by the Chinese, who wouldn't launch a commercial 5G network ) aside, being able to lay claim to the first operational 5G network could have huge consequences in ongoing battle to lay claim to a market that is predicted to grow near-exponentially. 
This year, the 5G technology market is predicted to reach US$5.53bn. By 2026, experts believe that figure to an astonishing $667.9bn at a CAGR of 122.3%. Telcos that carve out even a modest-sized piece of that pie are going to pull in revenues larger than the GDP of your average developing country. 
Cities, with their dense populations and higher concentrations of enterprises, are the perfect inflection point for 5G networks. Around the world, major telcos are fighting to gain a foothold in some of the largest cities. Back in January, 5G connectivity was available in across the globe. That number has continued to grow in recent months, with AT&T alone launching 5G in across the United States, including Miami, Columbia, Eugene, Austin, Dallas and Salt Lake City, bringing 5G connectivity to an additional 160mn potential customers. 
Korean President Moon Jae-in has been one of the country's leading champions of 5G network development. The Korean government is currently pushing through legislation designed to create a "Tech New Deal", which has been earmarked to receive government investment of by 2025. "The Korean New Deal is Korea's declaration of its transition to becoming a leading country from a country that has trailed behind, from a carbon-dependent economy to a low-carbon economy, and from an unequal society to an inclusive society," Moon said in a recent address.  
One of the cornerstones of the New Deal is a massive injection of 5G infrastructure throughout the Seoul metropolitan area, aimed at transforming the city into a truly smart urban environment. 
KT, SK Telecom and LG U+ announced a collaborative effort to offer 5G coverage on subways throughout the country's biggest cities. Seoul, which is home to the country's largest subway network, the companies said they aim to set up 5G infrastructure by the end of 2020. "Since more than 6.7 million people use subways every day, we are doing our best to establish 5G infrastructure quickly," . "To speed up the work, we have divided subway lines and sections."
Speaking at an event in February, President Moon the goals and potential of the country's 5G smart city ambitions. "Transportation, accident prevention, administrative processes, medical services and child care services, which have historically operated independently, will be connected more organically and efficiently," he explained. "With consolidated safety management systems, disaster information - like that related to earthquakes and fires - will immediately be sent out by alert, and this will reduce firefighter response time by five minutes, while the crime rate will drop 25% and vehicular accidents will be reduced roughly 50%."
The 5G test bed
As South Korea's capital and largest metropolis, Seoul has become the epicentre of the country's 5G ambitions. 5G applications have huge potential for the development of wider smart city technologies, including IoT networks, autonomous vehicles and increasingly powerful AI apps. 
, Manager of Business Development at NearthLab, the people in Seoul are "very used to and naturally accept the introduction of cutting edge technologies in their day to day lives". Essentially, this has made the city into the world's biggest 5G test bed, a phenomenon spurred on by the presence of the country's biggest tech conglomerates like Samsung, SK and KT, all of which have headquarters in or around the metropolitan area. SK Telecom in particular has a target of reaching average download speeds of 7/GBps over the course of the year. 
Startups - both domestic and foreign - are also flocking to Seoul, looking to make the most of one of the planet's most connected cities. The Seoul metro government is a tech visa aimed at giving foreign talent easy access to jobs and business opportunities throughout the city, as well as working to create 1,000 incubating spaces for tech startups near business clusters throughout the metro area. "We are living in times where setting up a new business is more about where you start, rather than who runs the business," said the Korean government's Minister of SMEs, Park Young-sun, at back in January. "Korea was the first in the world to commercialise 5G telecommunication… Against this backdrop, Korea is well matched to be a new land of opportunity for global startups as Asia's tech hub, equipped with advanced infrastructure and technology."
Companies based in Europe are more and more frequently choosing Seoul as the beachhead for their APAC expansions. German IoT startup uses Seoul as its basis for APAC operations. Company Director, Park Ji-hyun noted in an interview that, "We are frequently asked questions about why we, a German-based company, chose Korea to do our business. I always tell them Korea has the fastest mobile download speeds in the world, which means government and company officials here have a high level of comprehension of emerging technology such as big data and IoT." 
Seoul pushes forward
This emphasis on using 5G to drive investment and B2B operations is expected to increase even further in the coming year. In a at the held on July 2, KT CEO Koo Hyun-mo urged mobile carriers to focus their 5G developments towards B2B applications. "Mobile carriers should view 5G as a platform and create new values with companies and consumers," adding that KT has been actively working to develop new business applications for 5G, such as digitally transferring large video files for film companies and developing remote diagnosis services for hospitals. 
SK Telecom is also supporting foreign startup investment. In June, the company . To accelerate its innovations in 5G and edge computing, SK Telecom has invited foreign startups with expertise in 5G edge services/infrastructure and non-face-to-face solutions to audition for one of five spots in the program. The startups that are chosen will be able to test their new technologies on SK Telecom's commercial 5G networks, as well as receive support and investment opportunities.
KT has also been supporting the convergence of mobile networks, big tech firms and startups with the opening of several 5G Open Labs in and around Seoul. The company's first lab, located in Seocho-gu, in southern Seoul, is visited by over 100 partners each month looking to develop new business models on the 5G network.