Ericsson 6G programme in India aims to enhance connectivity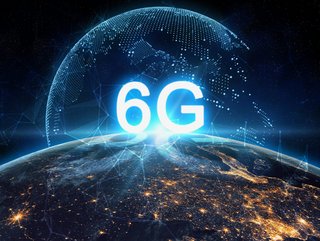 Ericsson is partnering with premier institutes in India for radio, AI and cloud research
The company will collaborate with colleagues in Sweden & the US to incorporate "the needs of India" into mainstream telecommunication technology evolution
Ericsson recently announced the launch of its 'India 6G' programme with the formation of an India 6G Research team in its Chennai Research and Development (R&D) Centre.
Already holding three R+D centres in India (Chennai, Bengaluru and Gurgaon), the India 6G team consists of senior research leaders and a team of experienced researchers across radio, networks, AI and cloud, who have all been entrusted with developing fundamental solutions for the future of telecommunications.
India is already ahead of the game with regards to 5G and 6G development and these programmes by Ericsson will aim to keep the country at the forefront of the telco market.
India as a global leader in 6G innovation
Prime Minister Modi has already unveiled India's plans to design, develop, and deploy 6G network technology that will make cheap internet available across the length and breadth of the country by as soon as 2030.
In particular, the Bharat 6G mission aims to position India as a global leader in 6G innovation. The country has plans to develop standards for 6G technology in the first phase of a wider mission that will span two years starting in 2023. This will be followed by a second phase, which involves building a 6G ecosystem over the following give years up until 2030.
The country's goal is to provide high-speed internet that is roughly 1,000x faster than the 1 Gbps top speed of 5G.
Alongside Ericsson research teams in Sweden and the US, the India Research team will work collaboratively to develop the technology which will help to deliver a cyber-physical continuum where networks will deliver critical services, immersive communications and omnipresent Internet of Things (IoT) while ensuring the integrity of the delivered information.
The 6G research team in India will also work to develop new solutions in collaboration with Ericsson Global Research teams. Some of the projects include; Channel Modelling and Hybrid Beamforming, Low energy Networks, Cloud evolution & Sustainable compute, Trustworthy, Explainable and bias-free AI algorithms, Autonomous agents for Intent Management Functions, Integrated sensing and communication functions for man-machine continuum and Compute offload to Edge-Computing cloud.
"By establishing a dedicated 6G research team for in-country research, contextual to India's need and collaborating with the world class research programmes across international research labs, we look forward to incorporating the needs of India into the mainstream of telecommunication technology evolution," states Magnus Frodigh, Head of Research at Ericsson.
AI research as the future of communications technology?
Ericsson is partnering with premier institutes in India for radio, AI and cloud research, the most recent being a 5-year partnership with Indian Institute of Technology Madras' (IIT Madras) Centre for Responsible AI (CeRAI) that was signed in September 2023.
The Centre for Responsible AI is an interdisciplinary research centre that is aiming to become a first-rate research centre for both fundamental and applied research in Responsible AI - with immediate impact in deploying AI systems in the Indian ecosystem. The company has always seen AI Research as highly important, particularly as the 6G networks would be autonomously driven by AI algorithms. Ericsson is also looking to partner with other leading engineering institutes in India for 6G related research.
Ericsson has been present in India since 1903, with the Ericsson Research team having been established in 2010. With the setting up of 6G research in India, Ericsson is hoping to play a pivotal role in enabling India to be at the forefront of future communication technology.
The company stated that they envision a 6G network platform which "connects humans and machines" and is able to "fully merge physical and digital worlds to allow seamless interaction and immersive experiences."
"Our views on 6G are aligned with the views of ubiquitous connectivity, sustainable networks and affordable communications from Bharat 6G vision statement of the Government of India," states Nitin Bansal, Head of Ericsson India.
"Based on the work being done by Indian researchers and the global teams, Ericsson in India is well poised to usher in the 'India 6G' era in collaboration with the government, universities and the industry ecosystem in India."
******
For more insights into the world of Mobile - check out the latest edition of Mobile Magazine and be sure to follow us on LinkedIn & Twitter.
Other magazines that may be of interest - Data Centre Magazine.
Please also check out our upcoming event - Net Zero LIVE on 6 and 7 March 2024.
******
BizClik is a global provider of B2B digital media platforms that cover Executive Communities for CEOs, CFOs, CMOs, Sustainability leaders, Procurement & Supply Chain leaders, Technology & AI leaders, Cyber leaders, FinTech & InsurTech leaders as well as covering industries such as Manufacturing, Mining, Energy, EV, Construction, Healthcare and Food.
BizClik – based in London, Dubai, and New York – offers services such as content creation, advertising & sponsorship solutions, webinars & events.