Telecommunication trends to revolutionise working from home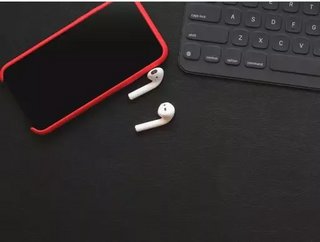 During the COVID-19 pandemic, working from home has become the new norm. Business telecommunications are set to revolutionise the new mobile workforce...
The telecommunications industry has evolved a lot during the last century, with the current global revenue of the industry now being approximately £1,020 billion. Remote work was starting to gain traction before the pandemic, however, when lockdowns were enforced, many businesses and employees were forced to work from home. 
Thankfully the innovative telecoms industry has meant that working from home has never been more efficient, and this is only set to improve over the next few years. 
High tech solutions started to become readily available on a global scale with the introduction of Voice over Internet Protocol (VoIP) during the 2010s. With more and more businesses moving toward the cloud, reliable internet speeds have become a necessity. High quality internet has now become available to the majority, helping to aid the transition into remote working. 
In recent years cloud services and fibre broadband have revolutionized the telecoms industry, with 96% of the United Kingdom now having access to the internet with speeds of at least 24Mbps. 
The 2020s are believed to bring even more trends and advancements to the telecoms industry. Here are just a few that are set to help revolutionise the work from home workforce. 
Hosted voice services
These services are quickly becoming the norm as businesses race to switch to cloud based technologies. They will contribute to improving the telecoms infrastructure immensely by being more flexible, smarter and having disaster recovery capabilities. 
5G
Voice services will evolve greatly from the introduction of 5G technology, benefiting both businesses and customers. 5G will also further the innovation of AI and IoT, both of which will bring exciting new possibilities to the mobile workforce. However, with that being said, the UK's decision to ban Huawei's 5G involvement may mean that the country does not fully benefit from the new mobile network until 2025.
Providers
Mobile convergence options are becoming a popular option with mobile providers, allowing phone systems to function as softphones. This convergence technology will allow for better remote working conditions as well as better flexible working conditions. Although mobile technology is already nearly at full convergence, seeing as smart phones combine telephones, cameras and music systems, we will only see this convergence accelerate over the coming years. 
These technologies, along with many more which are set to emerge, are allowing more and more businesses to move online as they encourage their workers to continue working from home now and in the future.