McAfee launches private mobile data service: Ghost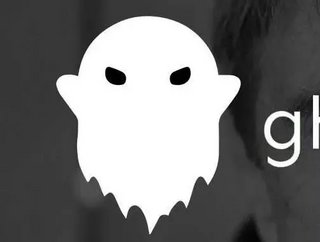 McAfee's new private mobile data network promises to be a world first in the fight to place personal information back in the hands of individual users...
While protecting home computers and mobile devices using VPNs has become increasingly common in recent years, the fight for individual privacy on the web is ongoing. 
Yesterday, John McAfee, celebrated tech executive and founder of (he also ran for president twice), designed to put the power of privacy back in users' hands. Called the , according to McAfee, is the world's first 4G data service to make connections to the network untraceable. 
"Across the globe, individuals face a growing war against the basic human right to privacy. Every communication, every data transfer and every cell tower access can be traced to reveal not only who is connecting, but where they are located. Until now, the only answer has been to stay off the grid," claims the company site. "With the introduction of The Ghost Cell Phone Data Service, the answer has changed. Our service allows you to connect, fade away and disappear anywhere in the world." 
Ghost uses an eSIM rather than a traditional physical card to provide connection. Signing up to the service is also designed with privacy in mind, as all owners of a supported phone need to do is scan a QR code supplied when they purchase service. McAfee's press release states that no personal information is required for sign-up and all service is prepaid with no contract. The service includes a free app available for both Android and iOS that further enhances data protection and privacy.
Once they've signed up, users of supported phones connect to a special network for data services. This network is configured to use a range of technologies and techniques to provide an untrackable and untraceable connection. Ghost has been vague so far about the exact nature of these safety measures beyond stating that "all traffic passes through multiple anonymised servers," and that every user will receive base layer VPN protection on their phone, as well as the ability to pick a virtual location from among more than 2,000 IP addresses in 35 countries. 
The service is reportedly data-only but will support VOIP and other IP based communication platforms. The Ghost Cell Phone Data Service is one component of a larger ecosystem of brands and services, which also includes the Ghost cryptocurrency for private transactions and the GhostX Exchange for private cryptocurrency exchange.  
McAfee explained at the launch that "the Ghost brand will encompass a range of practical, real world tools for people to protect our rights and take back our privacy. Privacy is a human right."