Embracing the potential of cloud backup with OwnBackup & AWS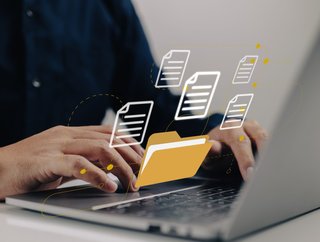 Backups are an essential part of an organisation's response and recovery process in the wake of a cyberattack or data breach
A report conducted by OwnBackup and AWS identifies a crucial need for good data backup strategies, citing the benefits of cloud backup for businesses
The 2023 State of SaaS Data Security and Protection report found a widespread need for businesses to prioritise data protection and embrace the potential of cloud backup.
Commissioned by OwnBackup in collaboration with AWS, the report found that while protecting data from cyberattacks is the top priority for IT leaders, almost 60% of organisations have experienced some form of data loss in the last two years.
1053 IT leaders responsible for data security and data protection were surveyed. In their report, both companies identified current attitudes and challenges to data protection and security, confidence in adhering to compliance regulations, approaches to cyber-attack prevention and future investment priorities.
Businesses must have solid data backup strategies
Backups are an essential part of an organisation's response and recovery process in the wake of a cyberattack or data breach. With this in mind, the cloud can be an effective way to recover from a ransomware attack where data has been destroyed or erased.
The report found that while protecting data from cyberattacks is the top priority for IT leaders, data loss remains a substantial concern. Almost 60% of organisations surveyed have experienced a form of data loss in the last two years, yet despite this growing threat, many organisations lack comprehensive backup strategies. In fact, only 44% have such measures in place and two-thirds of organisations are able to restore all lost data.
Mobile Magazine's sister publication Cyber Magazine has recently reported that whilst cyberattacks have been rising dramatically throughout 2023, companies still feel that they do not have appropriate defence or recovery strategies in place.
To tackle the rise in data-specific attacks, teams would benefit from implementing data backup and recovery models. The report highlights cloud backup as a secondary isolated cloud-based solution using both on-premise and cloud-based networks to recover any lost data in the case of an attack.
Underestimating the importance of using cloud backup risks data and customers for both vendors and organisations. Given that nearly half of data breaches originate in the cloud, it is clear that organisations do need to continue alternative ways to protect their cloud environments.
OwnBackup and AWS found in their report that many organisations have not implemented sufficient preventative measures and state that the gap in data security readiness is a concern. 75% of IT leaders surveyed are worried about compliance standards and a lack of employee awareness regarding data security risks.
Offering insight into these findings, Mark Appleton, Chief Customer Officer at ALSO believes that support solutions should be tailored to suit businesses. He says: "Instead of having valuable data localised in one place, resellers should upload it to a suitable cloud backup location to effectively protect data from being destroyed, accessed, or manipulated in the event of a cyber attack or system failure.
"Maintaining independent backups stored in a different storage media reduces access point thus there are limited access points for hackers to exploit. Vendors are also more able to backtrack to where data gets corrupted and restore it. This creates an extra layer of protection, reducing the impact of such attacks and enabling faster recovery."
He continues: "Organisations should consider a breadth of technologies in their overall backup approach as well as the cost, scalability and security. As data volumes grow, cloud storage can easily expand to accommodate eliminating the need for significant investments in hardware and still ensures data security with robust encryption and authentication measures. This provides overall flexibility to restore systems and is less time-consuming and resource intensive.
"The potential costs and reputational damage of data loss can be mitigated if organisations prioritise and invest in cloud backup to safeguard against potential threats and fortify their position in the case of a data breach."
******
For more insights into the world of Mobile - check out the latest edition of Mobile Magazine and be sure to follow us on LinkedIn & Twitter.
Other magazines that may be of interest - Data Centre Magazine.
Please also check out our upcoming event - Net Zero LIVE on 6 and 7 March 2024.
******
BizClik is a global provider of B2B digital media platforms that cover Executive Communities for CEOs, CFOs, CMOs, Sustainability leaders, Procurement & Supply Chain leaders, Technology & AI leaders, Cyber leaders, FinTech & InsurTech leaders as well as covering industries such as Manufacturing, Mining, Energy, EV, Construction, Healthcare and Food.
BizClik – based in London, Dubai, and New York – offers services such as content creation, advertising & sponsorship solutions, webinars & events.