Utah Public Safety Department trials mobile driving licence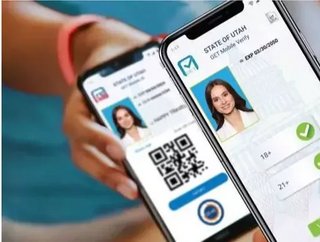 The Department of Public Safety in Utah in the United States is trialing a digital driving licence that users can download onto their mobile phone...
The Department of Public Safety in Utah in the United States is trialing a digital driving licence which can be downloaded onto a mobile phone, replacing the existing physical version.
According to the department, the mobile driving licences or 'mDLs', are the first in the country that fully comply with ISO's interface and can be used as identification for daily tasks such as banking, traffic stops, travel, and purchasing alcohol.
Explaining what sets the mDL apart from other virtual forms of identification, Christopher Caras, Director for the Department of Public Safety's Driving License Division (DLD), said: " What makes Utah's mDL different from other efforts is that it is not a photo or digital version of an ID card.
"Instead, it uses standards from the American Association of Motor Vehicle Administrators and the International Organization for Standards (ISO) that enable security measures such as encryption and provide privacy protections that allow users to determine the data they share.
"It actually opens the door for how a driver's license or identification could be used to facilitate even online transactions.
"As many states move toward a single-service citizen portal, they can incorporate the mDL application there, which could be a huge benefit to the state, he added
Caras also says that many other states would be able to introduce the mDL, which could be "a huge benefit" to them in the future.
The mobile driving licences are the first ISO interface compliant digital documents in the United States due to a collaboration between The Department of Public Safety, GET Group North America, and its technical partner, Scytales.
                                       User using the mobile driving licence. Image: Utah Department of Public Safety
The collaboration aims to provide 'GET Mobile ID, an ISO 18013-5 compliant app that allows the licence to be uploaded to a smartphone.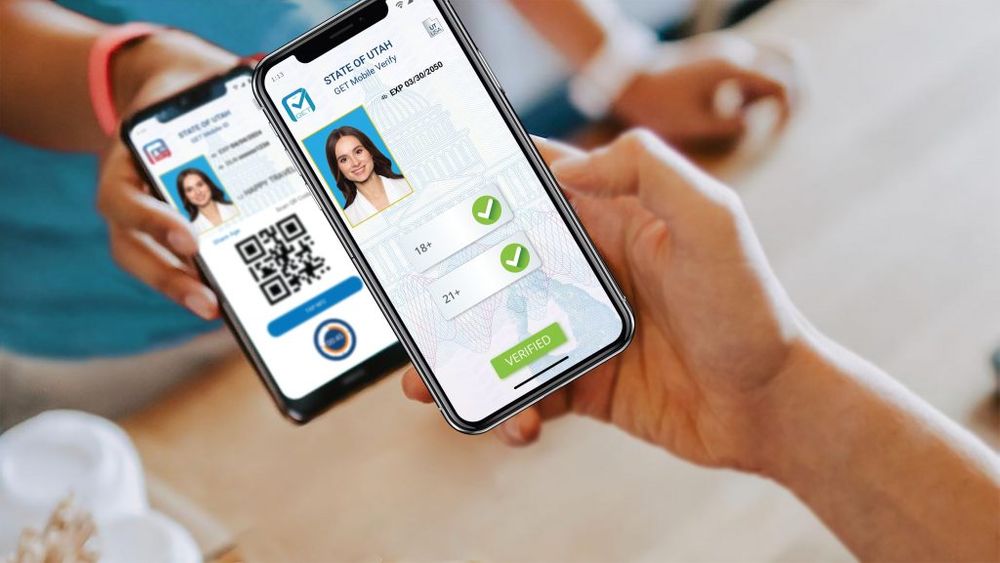 Users are able to control which information they wish to share, as well as information they don't wish to within the app's settings.
When the mDL program is downloaded, driving licence information is then transferred onto it through the Driver's License Division (DLD), allowing it to be stored in a secure location on their device.
The app is then accessed with a Personal Identification Number or by using a biometrics system, such as a fingerprint scanner. 
"All the data is encrypted and nobody can read any mobile driver's license without the mDL holder authorizing, or consenting, to that information to be read or consumed by a verifier," said Scott Vien, director of business development at GET Group North America.
"Those sharing options -- share age, share all, share address -- not only do those limit the amount of data being shared by the choice of the user, but it's also enabling the ability for the data to be shared," he added.
The app works on Apple IOS devices with at least an iOS 12 or iOS 13.2.2 operating system and also functions on Android devices with an Android 8 or newer operating system.
Director of Product Development at GET Mobile ID, David Kelts, explains that data stored in the app is able to be wiped in the event of a device being lost or stolen, and users can re-register with the same phone number when they recieve a new device.
With around 100 people putting it through its testing stages, Utah's mobile driving licence is currently in the 'proof-of-concept' phase and will become a pilot in the next two months.
Utah's Department of Public Safety aims to make the licence fully available to users by the end of 2022.