Transforming Brunei with innovation from Dell Technologies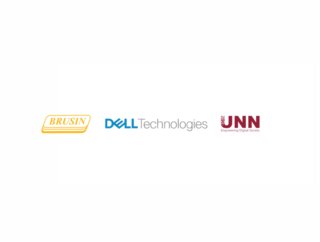 Dell Technologies and Unified National Networks (UNN) share how their partnership enables innovation and transforms Brunei's technological infrastructure
Dell Technologies' purpose is to create technologies that drive human progress. With the vision to deliver a better tomorrow, Dell Technologies is always innovating, developing technology, and offering end-to-end solutions to enable its customers to move forward and go further. The Fortune 500 company is working relentlessly to support Unified National Networks (UNN) in Brunei as it strives to modernize the country's telecommunications network.
Ajit Nair, Senior Director, Dell Technologies Strategic Initiatives, APJ Channels outlines how Dell Technologies was a much needed partner for UNN and its modernisation efforts: "UNN was looking for a trusted partner to help with its vision of pioneering a digital platform to drive growth and innovation for all industries, supporting a skilled, unique Bruneian smart nation that is both competitive and collaborating globally."
"Before our partnership with Dell Technologies, commercial cloud was not available in Brunei. With Dell's support, we are now able to deliver better and a more secure virtual infrastructure to our customers. Since the partnership with Dell, our commercial department has received many interesting leads from both local entities and international customers," says Daniele Cuocci, Senior Vice President of Data Center and IT for UNN.
To support both its internal and external customers, UNN collaborated with Dell Technologies to fast-track the modernisation of its network infrastructure in alignment with the country's WAWASAN 2035 vision.
Anothai Wettayakorn, Vice President, Dell Technologies, Asia Emerging Markets and South Asia CSB shares how Dell played a key role in achieving this. He comments: "UNN needed to modernise their three data centres, consisting of separate layers of IT for networking, storage, and compute. The existing data center architecture was time-consuming to administer and lacked the management tools to simplify the maintenance of uptime or ensure that their disaster recovery processes remain at par with those of leading CSPs. Our goal was to digitally transform their wide-ranging capabilities to deliver next-gen Internet of Things (IoT), Artificial Intelligence (AI) and 5G-enabled services."
Adding to this, Nair outlines: "Dell Technologies brought an important edge over other technology players in the market with our VxRail-based VMware vSAN Stretched Cluster, enabling synchronous data replication between the data centers. We are also providing end-to-end data center solutions, including Data Protection Suite (DPS) with simplified support processes and a single point of contact."
As the partnership continues to develop, Cuocci is focused on UNN, and the benefits offered by Dell's solutions: "We are already working with Dell to enhance our cloud program by implementing additional services such as cyber security. I have to admit, my team is super happy to work with Dell Technologies. They have displayed a high level of competence and knowledge."
Wettayakorn also shares how Dell Technologies is proud to be a trusted technology partner to UNN and support its technological aspirations: "Our expertise in telecom solutions and in-depth knowledge of the CSP market along with the strength of our portfolio, will help deliver the desired business outcomes for customers like UNN. Our partnership will further focus on introducing software-defined networking through VMware NSX to help in the development of next-gen UNN services. This will enable them to further scale their infrastructure to better serve their customers."