Teracube launches the 2e, its new sustainable eco-phone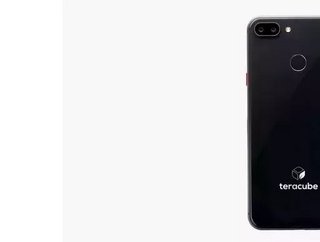 Made from 25% recycled plastic with a four year warranty, the Teracube 2e aims to be a long-lasting and eco-friendly smartphone choice...
Eco-phone startup has launched a new version of its sustainable handset. In a market where 151mn smartphones are thrown away each year, Teracube claims its goal is to reduce the carbon impact of handset manufacturing, and lengthen the amount of time their customers own their devices. 
Smartphones as semi-disposable items are particularly prevalent in the budget end of the market, as cheaper components wear out faster and more quickly raise performance issues. Teracube's new 2e sits firmly at that end of the market, with an expected retail price tag of $199 - although Indiegogo backers can still snap up .
The handset boasts modest specs that put it in competition with Samsung's Galaxy A11, the Motorola Moto E and the LG K40. The Teracube 2e stacks up relatively well against its competition, particularly at the early bird backer price, and considering Teracube is a relatively small operation compared to your average handset manufacturer. 
The 2e has a MediaTek Helio A25 Octa-core processor, 4GB of RAM with 64GB of storage (which is actually a small step down from the 1e in terms of power), a 13MP and 8MP dual rear camera array with an 8MP selfie shooter, a sizeable 4000mAh battery, face and fingerprint unlock, and Android 10 as standard. 
It's a little smaller than some of its competitors, with a 6.1 inch HD+ display, but does boast USB-C charging and a range of sustainable features. The 2e is made from 25% recycled plastic, comes with a biodegradable case, and has been designed to be easily disassembled, repaired and for parts to be swapped out when they expire. 
Where the 2e excels, however, is that the average budget phone owner hangs on to their device for . Beyond this point, users experience device slowdown and battery deterioration. Teracube, however, intends for its devices to last at least four. All Teracube 2e's sold in the UK, Germany, France, Italy, Spain, Netherlands, Poland and Singapore in addition to the US and Canada are automatically covered by the company's 4 year warranty. 
Our goal is to provide consumers with sustainable options within the consumer electronics industry, which has otherwise been known for being easily disposable. By designing and creating a high-quality, sustainable smartphone at an affordable price point... we hope that consumers will be encouraged to hold onto their devices longer, reduce e-waste, and contribute to a more sustainable future in tech,"
Teracube is part of a growing trend of startups pushing ecophones as an alternative to the wasteful behaviour of larger mobile manufacturers. Environmentally conscious startups like are of the carbon impact that their devices have on the environment, and challenging the cycles of obsolescence that have been normalised by larger manufacturers.