Huawei launching Android-competitor HarmonyOS in 2021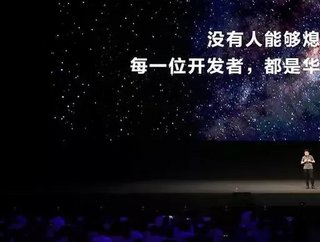 The Chinese tech giant rolled out several announcements at its 2020 Developer Conference, including plans for the rollout of its new HarmonyOS...
Huawei phones are expected to stop running on the Android operating system as soon as 2021. On Thursday, at Huawei's Developer Conference 2020, the company announced a host of new products and developments to its partner and development ecosystems. 
The most striking news is that Huawei - driven largely by sanctions against working with US companies - will launch its proprietary smartphone operating system, HarmonyOS, on its devices in 2021. 
Huawei initially launched its HarmonyOS operating system , with the stated aim of being "completely different from Android and iOS" by dint of its ability to easily scale and redeploy across different smart devices and platforms. 
Huawei's this week was twinned with the launch of HarmonyOS 2.0, and the revelation that this version of the OS has entered an open-source beta, allowing developers access to emulators, SDK packages, and IDE tools. The update will also allow HarmonyOS smart devices to begin interacting with wearables and other smart home tech. 
The success of HarmonyOS as an alternative to Android (iOS is kind of just doing its own thing) will depend largely on the number and quality of apps the company can attract. The Huawei Mobile Services (HMS) app store is currently the third largest in the world, after the Apple Store and GooglePlay. 
According to the company's press release, the HMS store currently supports more than 1.8mn developers, and have continued to grow at a respectable rate this year, reaching a total of more than 96,000 apps as of this month, up from . Whether this will be enough to compete with the 2.96mn apps on the GooglePlay store as of this quarter remains to be seen. 
However, if Huawei can leverage its open source beta into a series of strong Google alternatives, the move towards its own system could dramatically improve the user experience outside of China, where the company has been forced by various sanctions to ship its Android devices without Google apps. 
"Huawei's breakthrough in ecosystem development is a result of the strong support from global developers and partners. Huawei will fully open core technologies as well as software and hardware capabilities to developers, collaborating with them to drive further innovation of an all-scenario smart ecosystem," said Richard Yu, Executive Director and CEO of Huawei Consumer Business Group, waxing more poetic than your average tech executive - perhaps due to some sort of recent Christopher Nolan binge. 
"Stars shine through even the darkest night. Each of our developers is a star. Together they form a brilliant array. That will light the way."
Huawei also announced the launch of six new devices, which will hopefully form the backbone of its initial HarmonyOS releases and give the market a better idea of what to expect. There are a couple of laptops, the Huawei MateBook X and the MateBook 14; a pair of smart watches; and a few sets of earbuds. This doesn't constitute a major wave of releases for the company, but it should give developers experimenting with HarmonyOS a few toys to experiment with for now.