How to dispose of the disposable smartphone culture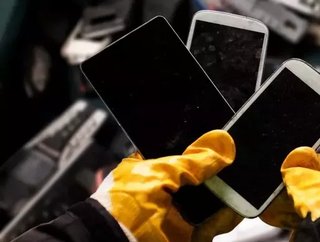 The smartphone industry needs radical change if it is going to arrest its contribution to the global climate collapse...
There's been a lot of speculation lately about the future of the global smartphone market. As the pandemic and resultant economic plight puts pressure on consumers around the world, smartphone sales have dropped. 
So far this year, sales have only been saved by a swing in consumer demand towards the mid-range and budget end of the market (that and a massive uptick in remote learning in rapidly growing markets like India - but once again, budget phones have been the clear favourite). 
With flagship phones like the Samsung Galaxy Note 20 being routinely priced above the $1,000 mark - and the new generation of flashy foldable, 5G devices priced even higher than that - mobile manufacturers may be in danger of driving customers out of the upper end of the market for good. A recent study by musicMagpie found that nine out of ten adults in the UK think that buying the latest model of smartphone is a . 
E-Waste
The environmental impact alone of buying a new premium handset every year (or even two) is staggering. Electronic waste (or e-waste) is a huge contributor to global pollution. Electronic devices also typically contain valuable and nonrenewable minerals and materials like gold, silver, platinum, copper and cobalt. Current e-waste recycling, according to , tends to simply export the problem to countries with less-stringent environmental and labour safety laws. The phenomenon is on the rise, as well. Between 2014 and 2019, the amount of e-waste produced annually around the world grew by a staggering 21%, with 51.6mn metric tonnes of discarded phones, chargers, earbuds, laptops and other gadgets making their way into the trash last year. 
"Today, people only keep their phones on average for 2-3 years, and less than 5% of the materials used can be recovered for reuse." - Miquel Ballester, Design Lead and Co-Founder, Fairphone.   
Getty Images
On top of this, smartphone accessories - one of the biggest contributors to e-waste figures - are also treated as disposable items. The is a particularly egregious offender, providing a meagre 450mAh of juice (less than 10% of a full charge on a modern flagship phone) via micro USB before the owner has no choice but to simply throw it away. 
These devices aren't some piece of frivolity being produced and sold in markets with less of a focus on sustainable practice. In 2017, these little chunks of pollution were . In the UK. A country that claims to be cultivating a culture of sustainable practice in line with the . If that's not an indictment of the pace at which the global manufacturing and consumer electronics industries are adopting green initiatives, I really don't know what is. 
"Electronic companies do a great job of designing for pleasure and efficiency, but the rapid change in consumer demand also means that they're designing for obsolescence. So today's newest, coolest product becomes tomorrow's junk," said Scott Cassel, founder of the Product Stewardship Institute, in an interview with The Verge earlier this year. 
If the consumer electronics industry is going to arrest its contribution to the climate collapse, then . Behaviours like planned obsolescence and the encouragement of a disposable handset culture driven by regular releases needs to end. Soon. 
Going modular
Thankfully, there are some manufacturers in the industry working to address these issues. Just last week, smartphone startup launched its . The Teracube 2e is made from 25% recycled plastic and - based on its specs - holds up well against big name branded devices at the increasingly popular budget end of the market. Where the Teracube 2e excels, however, is with its four year premium warranty. This - combined with a highly modular approach to its design - is expected to dramatically extend the device's ownership cycle from two to four-plus years. 
"Our goal is to provide consumers with sustainable options within the consumer electronics industry, which has otherwise been known for being easily disposable. By designing and creating a high-quality, sustainable smartphone at an affordable price point... we hope that consumers will be encouraged to hold onto their devices longer, reduce e-waste, and contribute to a more sustainable future in tech," -
Dutch startup, , is progressing along a similar line of thought. According to Miquel Ballester, the company's design lead and co-founder, "In an economy that is based on consumption and product replacement it is challenging making long-lasting products. A whole chain of suppliers needs to change mindset and produce parts that support this longevity." The latest Fairphone device, the 3+, features modular camera upgrades, easily removable batteries and - like Teracube - a robust warranty. 
Both of these up and coming ecophone makers are placing the emphasis on increasing the amount of time between consumers purchasing new phones. We believe that we must make the most of the materials used in consumer electronics. We're moving one step closer to a circular economy by encouraging the reuse and repair of our phones, plus making it easier for users to keep their devices for longer," commented on the launch of 3+. 
Google Ara: the once (and future?) king
Modular cell phones have never really taken off. Even now, Teracube and Fairphone's take on modularity is focused on the repairs process, and the two companies themselves hold a very niche corner of the market. 
In a society where smartphone tech is advancing at its current pace, and the pull of newer, faster technology remains strong (nine out of 10 adults might think buying a top-of-the-line device is a waste of money, but the sales figures from 2020 still show the number of more reasonably-priced smartphone being sold is climbing) owning a budget range smartphone for more than four years may still struggle to make itself popular. 
One possible way to actually get people to buy into modular phones is to lean even further into the potential of a truly modular device. Back in 2014, - part of Google's advanced technologies department - was working on a moonshot which, if successful, could have changed the entire smartphone industry. 
Project Ara was a proof-of-concept device, along with a first-of-its-kind 3D printer, and a host of innovative networking technologies, . 
Project Ara - Courtesy of Alphabet, Inc
The prototype allowed users to hot swap everything from the battery to their camera, using electromagnets and small, self-contained units not unlike a Game Boy cartridge. Users with a phone like this could replace parts, not only as they wore out, but as newer pieces of hardware became available. However, the majority of the phone could remain the same. Play a lot of games, but don't really care about your camera? Switch out your chipset and leave everything else alone. The lifespan of the average smartphone could be doubled, vastly reducing the number of devices that end up in landfills, or shipped overseas to be improperly recycled. 
Now, Project Ara was sadly scrapped in 2016, and a commercial release was never achieved. However, there have been , which means we might begin seeing one of the world's largest phone makers embrace modular design in the near future. 
If modular phones can increase the longevity and usefulness of a smartphone, they could be the key to unlocking a future where a new smartphone doesn't come around every two to three years, and we still have polar bears.