CES 2021: four innovations fighting the spread of COVID-19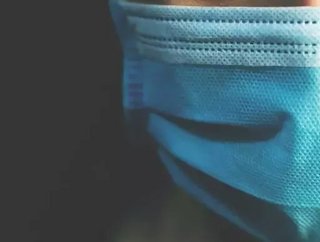 As this year's digital CES kicks off, exhibitors are falling over themselves to offer up new technologies aimed at reducing the risks of COVID-19...
CES is the world's biggest electronics showcase. Mega firms like Samsung and Panasonic wait all year to launch a glut of shiny new products and toys in January. 
While this year's event is a , due to the ongoing COVID-19 pandemic, exhibitors are nevertheless parading the latest and greatest in smart home IoT, wearables, handsets and more. While the show is kind of being stolen by LG's new rollable phone, Samsung's new range of robots, TVs and (seriously sexy) refrigerators, and what I can only describe as a bonanza of there has also been a (fairly predictable) wave of coronavirus-focused healthcare innovations. With more expected to pop up over Wednesday and Thursday, we're bringing you five of the most exciting new anti-COVID innovations from the first 48 hours of CES 2021. 
Smart Masks
Largely spurred on by the pandemic - but also by deteriorating air quality in urban environments, particularly in East Asia - the global PPE market is going from strength to strength. By 2027, Fortune Business Insights expects the industry to be worth a - impressive if you consider the fact most surgical masks are made with similar levels of cost and durability in mind as a sachet of ketchup. Somewhat interestingly, the global condiment market is expected to . Keep up, PPE. 
While most people use cheap disposable masks or reusable fabric ones, there are several companies trotting out a more high-tech, high-price alternative at CES this week. 
Binatone has unveiled the , an N95/FFP2 filtered face mask capable of connecting to a smartphone via Bluetooth in order to make calls, listen to music and use virtual assistants like Amazon Alexa and the Google Assistant. 
AirPop has launched a mask with a wider, more exercise-centric focus. The company was making masks for about four years prior to the pandemic, and aims to help runners and cyclists in urban areas exercise while the device monitors the area's pollution levels. The latest product the company unveiled this week contains its new Halo sensor, which can use Bluetooth to both monitor air quality and the deterioration of the device's filter. 
Courtesy of AirSafe
Lastly, Seguro is launching Airsafe, a high-tech, expensive face shield and personal air purification system with a decidedly science fiction design. They're "aiming for the higher end of the market", CEO Gioni Bianchini told a reporter, with an expected price tag of around $300 to $400. If sales don't go as planned, you can probably expect to see them crop up in the wardrobe departments of young adult series on SyFy for years to come. 
The BioButton
BioIntelliSense is showcasing a product this year that is designed to be the last word in unobtrusive health monitoring wearables. The BioButton is a dollar coil-sized sensor that serves as a "medical grade screening solution". It's a disposable device that continuously measures temperature, heart rate, respiratory rate at rest, and any changes in these factors over time that may indicate the wearer is infected with COVID-19. BioIntelliSense claims the device has a 90 day battery life and has passed FDA approval. 
Touchless Doors
In a time when more people than ever are taking advantage of in-home delivery, several tech firms are working on the next evolutionary phase of smart doorbells in a time of pandemic. Namely, they're working on making them touchless. At CES this week, Alarm.com has showcased a touchless doorbell that rings when someone stands on the doormat out front. 
Another startup, OpenPath, has also rolled out several Bluetooth-powered applications for touchless unlocks that can be applied to doors, elevators, turnstiles and parking meters. 
Disinfection Robots
Ubtech has debuted a new autonomous disinfection robot that honestly looks like the thing I expect to kill me when Skynet finally goes live. It's a sleek white pod with a column of cold blue UV lights protruding from the top. Designed to disinfect rooms for small businesses and schools, the Adibot simply has to glide - glowing gently - through a space in order to dramatically reduce the risk of germs surviving on surfaces.