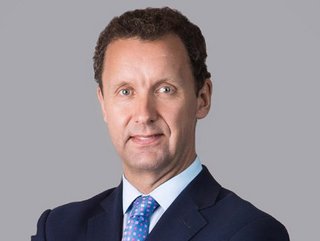 Following its partnership with Flytxt, we take a look at Lyca Mobile, the global mobile virtual network operator and service provider
Lyca Mobile is the world's largest mobile virtual network operator, operating in 23 countries across five continents – including the UK, USA and large parts of Europe. It is the market leader in the international prepaid mobile calls market, with over 16mn customers worldwide and a new one joining every two seconds.
In February this year, the company won What Mobile's customer-voted 'Best MVNO' award. With a score of 4.6* on Trustpilot, it was also awarded the 'Most Successful MVNO' of 2020 at the MVNOsWorld Congress.
Lyca Mobile, led by CEO Chris Tooley, is part of Lyca Group, a British multinational corporation delivering low-cost, high-quality products and services to communities across the globe. Since Lyca Mobile's founding in 2006, a number of additional products and services have been added to Lyca Group's portfolio, diversifying its offering across Telecommunications, Entertainment, Travel and Tourism, Healthcare, Media, Technology, Financial Services, Marketing and Hospitality.
Lyca Mobile to deploy Flytxt CVM Accelerator Solution in Europe and US
Most recently, the company announced it is to deploy Flytxt's AI-powered Customer Value Management (CVM) Accelerator across its seven largest markets. Lyca Mobile announced the implementation of Salesforce solutions earlier this year to unify customer data and interactions on multiple channels in order to drive personalized CX.
Flytxt's CVM Accelerator will feed actionable customer and product insights for these solutions to enable Customer Lifetime Value (CLTV) maximisation across personalised interactions. The solution will be deployed by Lyca Mobile in Belgium, France, Germany, Italy, Netherlands, the United States and the United Kingdom.
At the time of the news, Jogan Satkunanathan, Chief of Pricing and Product Management at Lyca Mobile, said: "We wish to place customers and digital capabilities at the center of our business strategy as we enter the next phase of our ambitious growth journey. Flytxt, with its pioneering AI solutions, is a perfect partner for Lyca Mobile to better understand customers' needs and deliver high quality customer experiences."
Dr Vinod Vasudevan, CEO, Flytxt, added: "Communications Service Providers have a wealth of data yet often lack the necessary technology for powering data-driven decisions that maximise CLTV – a critical KPI for all subscription and usage-based businesses. CVM accelerator uses proven and well-trained AI to achieve this. We are delighted to support Lyca Mobile through our unique solution, which will help them significantly boost the outcomes of their CX initiatives."